NOTA: Bloqueamos los anuncios que no encajan con el cristianismo, pero de vez en cuando aparecerá un anuncio que no endosamos. Por favor sean pacientes. Trabajamos para eliminar los anuncios ofensivos.
NOTE: We block ads that are innapropriate for Christianity. However, an ad that we do not endorse will appear ocasionally. Please be patient as we are working to remove offensive ads.
View Content By Specific Category
Christian Store Departments
---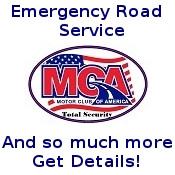 ---
---
We Offer:
Read the best fiction based on true stories
Advertise with us
Have your book ghost written

---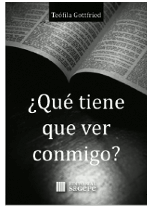 ¿Qué Tiene que Ver Conmigo? por Teófila Gottfried
¿Qué tiene que ver conmigo lo que dice la Biblia? ¿Sirve en estos días lo que se cuenta allí? ¿No son anticuadas sus enseñanzas? ¿Qué tengo que ver yo con gente que vivió hace dos, cuatro o seis mil años? ¿Es posible aplicar a mi vida algo de lo que dice la Biblia? ¿O los Diez Mandamientos es todo lo que enseña? En tal caso ¿puedo considerarme "buena persona" si los cumplo? Lo que leemos en la Biblia tiene que ver con todos los seres humanos, sean cristianos o judíos, ateos o agnósticos, budistas, musulmanes o adherentes a alguna de las filosofías o nuevas religiones que surgen en el mundo. ¿Por qué? Ver mayor información sobre este libro dinámico.
Jesus Said, "Be Ye Perfect." What Did He Mean?

One of the most misunderstood fundamentals of Christianity is the question of how to obey the words of Christ who said, "...And be ye perfect." Is such a high standard of discipleship even possible? It appears, on the surface, to command a negative response. There also appears to exist inexplicable contradiction on the subject, even in scripture; however, this is the case because most Christians understand "be ye perfect" only in the context of the dictionary definition of perfection. Ignorance of the Bible's definition of perfection causes the believer to assume that the perfect Christian is one who never sins. Although sinlessness and perfection are certainly intertwined, they are by no means the same thing.

The believer's occasional sins don't prevent him from attaining perfection in the Lord, whose word has already taught that there's no man that never sins (KJV, I Kings 8.46). Considering this truth, it should be clear that Christ was not referring to the commission of occasional sins when He said, "Be ye perfect." In Matthew 5.48, Jesus said, "Be ye therefore perfect, even as your Father which is in heaven is perfect." The simple key to understanding what perfection is lies in the very same passage. In verses 44 and 45, Jesus said, "Love your enemies, bless them that curse you, do good to them that hate you, and pray for them which despitefully use you, and persecute you; that ye may be the children of your Father which is in heaven."

The Lord ended this passage with the order to be perfect. What was the subject around which His speech had revolved just before He gave this commandment? Was it not love that extends even to the believer's enemies and persecutors? He could not state more explicitly just what perfection means according to God, not according to man. Perfection is love; it is love that reaches even to the believer's enemies. 1 John 4.8 says that God is love; therefore, when the believer is filled with love, he is filled with God. This is the prize of the Christian. Is not perfection the fulfillment of the Law and the prophets? In Matthew 22.37-40, Jesus said, "Thou shalt love the Lord thy God with all thy heart, and with all thy soul, and with all thy mind. This is the first and great commandment. And the second is like unto it, Thou shalt love thy neighbor as thyself. On these two commandments hang all the law and the prophets."

Did not the apostle Paul remind believers of the definition of "be ye perfect" when he taught saying, "And above all these things, put on charity [love], which is the bond of perfectness" (KJV, Colossians 3.14)?

These teachings on the definition of Christian perfection in God's eyes are no more than a basic foundation upon which the believer must carefully build. Such prudence is vital to avoid deception in how to implement into real life love according to Christ, not according to man. Misunderstanding in the carrying out of spiritual love may easily lead to the servant of God becoming a door mat instead of the useful soldier he is meant to be.

There are numerous saints of God living in countries where Christians endure horrendous torture and persecution for their faith in Christ. Nevertheless, organizations such as In Jesus' Name Ministries report stories of Christians' courageous love for their enemies. These men, women, and children of God took Him seriously when He told them, "Be ye perfect."
© 2008
--Edited by Ruth Zetek
Donations
If you have found any of the content of this website helpful, please consider making a donation. We are volunteers who receive neither a salary nor a stipend for their work. We are grateful for donations in any amount. NOTE: You do NOT need a paypal account to donate. You may use your credit card securely. After making a donation, you will automatically be returned to the home page. THANK YOU VERY MUCH.

Copyright notice: This website and its content is copyright of © Heavenly Manna (HeavenlyManna.net) 2002-2013 and its child site(s): TheBestFiction.com. All rights reserved. Any redistribution or reproduction of part or all of the contents in any form is prohibited other than the following: you may print or download to a local hard disk excerpts for your personal and non-commercial use only. Content not written by Heavenly Manna is clearly indicated by the display of the author's name. All authors hold the copyright to their material, but have granted us (HeavenlyManna.net) the irrevocable, perpetual right to publish their material on this website. Comments are also property of Heavenly Manna and are published or removed from display at our sole discretion.

Comments/Comentarios:

Once comments/article submissions reach 10, they close. To ensure that your comment is approved, please observe the following.



Do not stray from the topic.


Do not repeat what you or another commenter has already said.


Do not use profanity.


If you disagree with something, reference the EXACT statement with which you disagree and support your disagreement with scripture. Obviously, this applies only to our Christian content.


If you were enlightened, we'd love to hear exactly in what way/s.


We're a small team, please be patient as we review comment/questions. If comments are closed, please use our search feature to locate related content where they might still be open. Comments sent through our contact form will not be considered. Thank you for your understanding.
, Wikimedia Commons. Multiple crosses image - Wikimedia Commons -