---
The Cost of Bullying: A Christian Perspective
It's coming back to haunt all who are guilty! Read here and start or join a discussion.
---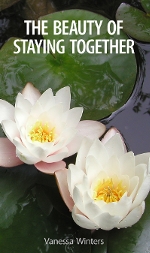 The Beauty of Staying Together
Calvina, the young battered wife of Duane, is in desperate need of a new start in life. Will her jealous husband, the mad man with whom she had been unequally yoked, prove too much to ever hope for a chance of staying together--a chance to fix her troubled marriage? Read chapter one now!
---
---
View Content By Specific Category
Christian Store Departments
---
Do You Yearn To Return to Old-Fashioned Real Church?
You're not alone! Click HERE for more information.
---
---

Las experiencias cercanas a la muerte: ¿Qué dice la Biblia cristiana?
¡Véase un extracto de este libro que nos hace abrir los ojos!
---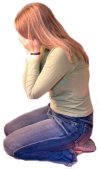 Help me with my unruly teenager!
Contact one of our nationally certified Christian life coaches who specializes in working with at-risk youth. Tell me more!
---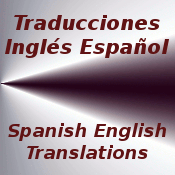 ---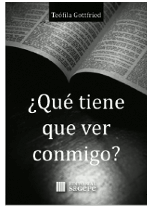 ¿Qué Tiene que Ver Conmigo? por Teófila Gottfried
¿Qué tiene que ver conmigo lo que dice la Biblia? ¿Sirve en estos días lo que se cuenta allí? ¿No son anticuadas sus enseñanzas? ¿Qué tengo que ver yo con gente que vivió hace dos, cuatro o seis mil años? ¿Es posible aplicar a mi vida algo de lo que dice la Biblia? ¿O los Diez Mandamientos es todo lo que enseña? En tal caso ¿puedo considerarme "buena persona" si los cumplo? Lo que leemos en la Biblia tiene que ver con todos los seres humanos, sean cristianos o judíos, ateos o agnósticos, budistas, musulmanes o adherentes a alguna de las filosofías o nuevas religiones que surgen en el mundo. ¿Por qué? Ver mayor información sobre este libro dinámico.
---
True Paranormal Stories From A Biblical Perspective
---
Historias Paranormales Verídicas: ¿Explica la Biblia Cristiana la quinta dimensión?
---
Christian Writers: Sell Your Book In Our Store!
Advertise your book to more than 20,000 readers for $10.00 a month. Get full information here.
The Christian Bible on Binding and Loosing - Part I

Peter Is Given the Keys to the Kingdom of Heaven For Binding and Loosing
Matthew 16:18-19 records that Jesus said, "And I say also unto thee, That thou art Peter, and
upon this rock I will build my church
; and the gates of hell shall not prevail against it. And I will give unto thee the keys of the kingdom of heaven and whatsoever thou shalt bind on earth shall be bound in heaven, and whatsoever thou shalt loose on earth shall be loosed in heaven."
The above scripture on binding and loosing has been cited to support binding and loosing of spirits, rules of various churches, and adherence to anti-biblical doctrines. Since
Peter
is given the keys to the kingdom of heaven, was he the only follower of Christ to practice binding and loosing?.
Keys Are Used to Lock and to Unlock
When a key is used to lock something up, it could be said that that thing is bound and when one is used to unlock, it can be said that something is being loosed. Christ also speaks of binding and loosing in Matthew 18:18 where we find a better explanation of what it means for something to be bound in heaven and bound on earth or loosed in heaven and loosed on earth. He taught, "Verily I say unto you, Whatsoever ye shall bind on earth shall be bound in heaven; and whatsoever ye shall loose on earth shall be loosed in heaven."
Understanding of the scriptures almost always requires the reading and understanding of entire passages, or the scriptures above and below the one in question. This is only one aspect of true
Christian Bible study
. Just above the scripture of Matthew 18:18 on binding and loosing, we read, "Moreover if thy brother shall trespass against thee, go and tell him his fault between thee and him alone. If he shall hear thee, thou hast gained thy brother. But, if he will not hear thee, then take with thee one or two more, that in the mouth of two or three witnesses every word may be established. And if he shall neglect to hear them, tell it unto the church; but if he neglect to hear the church, let him be unto thee as an heathen man and a publican" (Matthew 18:15-17).
Immediately after the scriptures of Matthew 18:15-18 in which Jesus talks about the trespass of one brother against another and the establishment of a word, we read, "For where two or three are gathered together in my name, there am I in the midst of them" (Matthew 18:20).
Binding and Loosing in the Christian Church Revealed and Explained
Matthew 18:16 reminds that, "...In the mouth of two or three witnesses every word may be established." To be established is to be bound. When a law of the land is established, the people under the law of that land are bound to obey it. If that law is annulled, they are loosed from adherence to it. Before slavery in the United States was outlawed, slaves were in bondage. When it was made illegal, slaves were loosed from their bondage. The difference with binding and loosing among the followers of Christ lies in the fact that what is bound on earth shall also be bound in heaven and whatever is loosed on earth is also loosed in heaven. This power, however, is not handled at the whim of man; it is controlled by God. This is precisely why Jesus gives explicit instructions about establishing the word regarding a brother who trespasses against another brother. God's people don't just make up their own laws.
The believer who has been wronged is to speak to the brother who trespassed against him in private first. If that doesn't work, he is to take one or two more witnesses to hear the case. If that fails, he is to take the matter and the brother before the church. If the offending brother still refuses to listen, the word that he is a heathen (unbeliever) and a publican (sinner) is to be established among the witnesses. This is the binding of his status among the brethren on earth, which is also bound in heaven. This is extremely important because the way in which believers are to behave towards one another is different from the way they are to behave towards unbelievers.
They are not to sue one another in a court of law (1 Corinthians 6:6-7). They are to bear one another's burdens (Galatians 6:2) and the list could continue. What about a church made up of "clicks" in which the brother against whom the trespass was committed will not be treated fairly by the church which might favor the offending brother? Remember, the church of Christ is not your specific church. The true church is composed of true followers of Jesus. You're not being told to take that brother before a "church" who does not truly follow Christ.
It's important to realize that binding and loosing is not confined to dealing with a brother who trespasses against another brother or sister. It is the establishment of a word in the mouth of two or three witnesses. The word that is established is the word that is bound on earth and also bound in heaven. The thing that is loosed in heaven is also loosed on earth in the mouth of two or three witness by the leading of the Spirit of God.
Remember, Jesus said, "Where two or three are gathered together in my name, there am I in the midst of them" (Matthew 18:20). When two or three followers of Christ gather, they have the Lord Jesus himself present among them. They have the greatest witness available to the establishment of a word or to the loosing of something. When the believers gather as witnesses to hear the trespass of one brother against another, Jesus, the ultimate witness, is also there and listening. When the offending brother refuses to listen to the witnesses and it is established that he is to be declared a heathen and a publican, he is also declared a heathen and a publican in heaven. His status is bound on earth and bound in heaven because of the witnesses. This truth is not confined to the apostle Peter as it is very clear that Jesus is speaking to ALL of his disciples in Matthew 18:15-20, not just to Peter.
Continue study in
The Christian Bible on Binding and Loosing - Part II
---

Double Portion of Elijahs Spirit: Soul Transfer in the Bible?
The second chapter of the book of II Kings is the part of the story of Elijah and Elisha with which we are dealing. Probably the most interesting thing we learn is that Elisha received a double portion of Elijah's spirit, who was taken up to heaven. This is one of the main, if not the main, biblical passage that is used to support the belief that soul transfer, also known as spirit transfer, or walk-ins, is actually a Christian concept with biblical support. Don't be deceived! Get the definitive biblical answer now.

Copyright notice: This website and its content is copyright of © Heavenly Manna (HeavenlyManna.net) 2002-2016.

Comments/Comentarios:
Send Comments or a Private Message about One of Our Services / Envíe Comentarios o un Mensaje Privado acerca de nuestros servicios
Once comments reach 10, they close. IF YOU USE PROFANITY, WE WILL REJECT YOUR COMMENT AUTOMATICALLY.
We're a small team, please be patient as we review comments.
, Wikimedia Commons. Multiple crosses image - Wikimedia Commons -