The Christian Bible on Soul Transfer and Soul Exchange: What Is a Walk-In?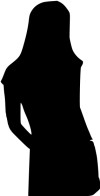 The Definition of Soul Transfer and Soul Exchange
According to New Age thought, soul transfer, commonly referred to as "soul exchange" or "walk-in," is defined as the time when a person's soul leaves his body and is temporarily or permanently replaced with the soul of someone else. It's thought that usually two souls agree on a walk-in, and that a soul who has completed his purpose in life has three options:
1.
Reincarnation
in the same body
2. Death
3. Walk-in, sometimes known as "walk-out"
The first serious problem with belief in soul exchange is the belief in reincarnation that it requires since this is one of the options a soul has. Hebrews 9:27 says, "...It is appointed unto men ONCE to die, but after this the judgment." This is only one of a number of scriptures of the Christian Bible revealing reincarnation as a falsehood. Also, no man has any power in the day of his death; this means he can't even avoid dying. How then is death an option? It's not an option; it's an appointment.
Possible Signs and Symptoms of a Walk-In
New Age thought involves believing that soul transfer can take place in a person unbeknownst to him. He could be sleep, in a coma, in a trance, or he might even have a conscious, but altered state of mind. It's believed that soul transfer can produce any of the following: physical and mental illness, confusion, allergies, various forms of seizures, and even physical trauma. Severe depression leading to suicidal thoughts, memory loss, and fatigue might be manifested for a period of time before soul exchange takes place.
What light does the Christian Bible shed on the possible signs and symptoms of a soul transfer? The passage of Mark 5:2-5 reads, "And when he was come out of the ship, immediately there met him out of the tombs a man with an unclean spirit who had his dwelling among the tombs; and no man could bind him, no, not with fetters and chains.... And always night and day, he was in the mountains and in the tombs, crying, and cutting himself with stones." The individual in this passage was possessed with an unclean spirit. An unclean spirit is an evil spirit. We see that the signs and symptoms of demonic possession are among the very same ones manifested in what New Agers call soul transfer. It might be argued that an unclean spirit is not a demon, and that it is simply the wicked soul of another person. Could it be that the wicked soul of someone else had walked into this man to remain in him temporarily or permanently? We know this was not a permanent soul exchange because scripture teaches that the body without the spirit is dead (James 2:26). If the spirit cannot return to the body, permanent death has occurred. Once permanent death has occurred, the spirit of a man does not roam around. It does not have the power to make agreements with other souls to perform a walk-in. It does not have any options at all, because it returns to God who gave it (Ecclesiastes 12:7). Even if we say that a temporary soul transfer could have taken place, we still cannot deny the signs and symptoms that are consistent with demonic possession.
The passage of Mark 9:17-25 is the account of a man who was afflicted with a dumb and deaf spirit that caused the manifestation of what sounds exactly like a grand mal convulsion, also known as a tonic clonic seizure in an epileptic. Jesus commanded the dumb and deaf spirit to come out of the man and not to enter him again. Again, a so-called walk-in fits the description of demonic possession. Could the dumb and deaf spirit have been the soul of another person? If so, that soul, according to New Age thought, would have the option to make agreements with other souls to perform a walk-in. But, remember that Jesus not only made the spirit leave the man, he prohibited this entity from entering the man again. Obviously, the dumb and deaf spirit is not being given any options here.
Jesus
taught about demonic possession in the passage of Matthew 12:43-45. He explained that the spirits that go around seeking to enter people are unclean spirits. They are wicked spirits; they are not the souls of other people. He taught, "When the unclean spirit is gone out of a man, he walketh through dry places, seeking rest, and findeth none. Then he saith, I will return into my house from whence I came out; and when he is come, he findeth it empty, swept, and garnished. Then goeth he, and taketh with himself seven other spirits more wicked than himself, and they enter in and dwell there. And the last state of that man is worse than the first...."
There is no such thing as
soul
transfer. A walk-in is
demonic possession
disguised under
New Age
terminology.
Donations
If you have found any of the content of this website helpful, please consider making a donation. We are volunteers who receive neither a salary nor a stipend for their work. We are grateful for donations in any amount. NOTE: You do NOT need a paypal account to donate. You may use your credit card securely. After making a donation, you will automatically be returned to the home page. THANK YOU VERY MUCH.

Copyright notice: This website and its content is copyright of © Heavenly Manna (HeavenlyManna.net) 2002-2013 and its child site(s): TheBestFiction.com. All rights reserved. Any redistribution or reproduction of part or all of the contents in any form is prohibited other than the following: you may print or download to a local hard disk excerpts for your personal and non-commercial use only. Content not written by Heavenly Manna is clearly indicated by the display of the author's name. All authors hold the copyright to their material, but have granted us (HeavenlyManna.net) the irrevocable, perpetual right to publish their material on this website. Comments are also property of Heavenly Manna and are published or removed from display at our sole discretion.

Comments/Comentarios:

Once comments/article submissions reach 10, they close. To ensure that your comment is approved, please observe the following.



Do not stray from the topic.


Do not repeat what you or another commenter has already said.


Do not use profanity.


If you disagree with something, reference the EXACT statement with which you disagree and support your disagreement with scripture. Obviously, this applies only to our Christian content.


If you were enlightened, we'd love to hear exactly in what way/s.


We're a small team, please be patient as we review comment/questions. If comments are closed, please use our search feature to locate related content where they might still be open. Comments sent through our contact form will not be considered. Thank you for your understanding.
, Wikimedia Commons. Multiple crosses image - Wikimedia Commons -