---
Join an International Dynamic Bible Study by Skype!
Eye-opening and life-changing Bible study for questions about the spirit world, the afterlife, the daily struggle of Christian living and so much more. Click here for more information.
---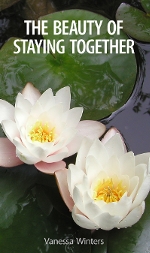 The Beauty of Staying Together
Calvina, the young battered wife of Duane, is in desperate need of a new start in life. Will her jealous husband, the mad man with whom she had been unequally yoked, prove too much to ever hope for a chance of staying together--a chance to fix her troubled marriage? Read chapter one now!
---
---
View Content By Specific Category
Christian Store Departments
---
Do You Yearn To Return to Old-Fashioned Real Church?
You're not alone! Click HERE for more information.
---
---

Las experiencias cercanas a la muerte: ¿Qué dice la Biblia cristiana?
¡Véase un extracto de este libro que nos hace abrir los ojos!
---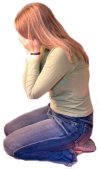 Help me with my unruly teenager!
Contact one of our nationally certified Christian life coaches who specializes in working with at-risk youth. Tell me more!
---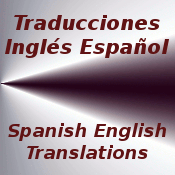 ---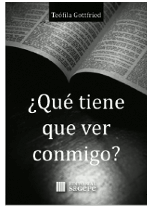 ¿Qué Tiene que Ver Conmigo? por Teófila Gottfried
¿Qué tiene que ver conmigo lo que dice la Biblia? ¿Sirve en estos días lo que se cuenta allí? ¿No son anticuadas sus enseñanzas? ¿Qué tengo que ver yo con gente que vivió hace dos, cuatro o seis mil años? ¿Es posible aplicar a mi vida algo de lo que dice la Biblia? ¿O los Diez Mandamientos es todo lo que enseña? En tal caso ¿puedo considerarme "buena persona" si los cumplo? Lo que leemos en la Biblia tiene que ver con todos los seres humanos, sean cristianos o judíos, ateos o agnósticos, budistas, musulmanes o adherentes a alguna de las filosofías o nuevas religiones que surgen en el mundo. ¿Por qué? Ver mayor información sobre este libro dinámico.
---
True Paranormal Stories From A Biblical Perspective
---
Historias Paranormales Verídicas: ¿Explica la Biblia Cristiana la quinta dimensión?
---
Christian Writers: Sell Your Book In Our Store!
Advertise your book to more than 25,000 readers for $10.00 a month. Get full information here.
Most Recent Text Content:

Lyrics in Spanish: Order My Steps in Your Word by Brooklyn Tabernacle Choir
Here are the lyrics in Spanish of the Christian song Order My Steps In Your Word by the Brooklyn Tabernacle Choir. Our ministry will be working to provide Spanish speaking believers in Jesus with more Christian songs translated to Spanish, so they may enjoy worship to many of the songs English speakers enjoy. Read more

Commentary on Matthew 7:21-23: A solemn Warning from Jesus
Learn why Jesus, in Matthew 7:21-23, surprisingly rejects people who have prophesied in His name, cast out devils in His name, and done many wonderful works in His name. There's so much more revealed here than meets the eye. The true believer and servant of Christ who obeys Him unto the end will not hear these horrifying words from their Lord in the last day. Read more

Self-Published Authors: Advertise Your Book in Our Online Store
We mean it when we say we offer affordable marketing for self-published authors. We know how difficult and expensive it can be to market your book on your own, which is why we offer you the opportunity to sell your book in our online store for an extremely low monthly fee. Get all the details here. Read more

Intense Bible Study for Intense Questions about the Paranormal, the Afterlife and More
Do you have questions about the Bible, about God, about the paranormal, the spirit world and the afterlife? Would you like for your answers to come from the Word of God? If so, join us for intense Bible study by Skype. People around the world are frustrated with typical Bible studies that are not feeding them spiritually nor answering their legitimate questions. Read more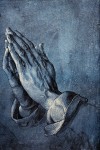 Why Some Christian Do Not Believe We Should Pray to the Holy Spirit
Should we pray to the Holy Spirit? Why do some Christians say we should not direct prayer to this third person of the trinity? There is biblical support for holding the stance that prayer should not be directed to the Spirit of God. Learn what scriptures are being used to maintain such a belief in many Christian churches. Read more

Joshua and Achan: The Trespass in the Accursed Thing
How could Joshua have known that Achan would commit a trespass in the accursed thing, and trouble Israel? This was one of the most baffling questions we had when reading about Joshua and the battle of Jericho in the Old Testament of the Christian Bible. Israel suffered defeat by the men of Ai who killed around 36 men in the army of Israel. Let this commentary on the book of Joshua open your eyes to how important it is to pay close attention to everything the Lord speaks to us. Read more

Clear Lungs Chinese Herbal Formula for Natural Relief from Bronchitis and Breathing Problems
I found natural relief from bronchitis and breathing problems when I discovered Clear Lungs Chinese Herbal Formula and oregano oil. These amazing products truly keep airways open, balances mucous levels, and supports free breathing. Read more
---
Contenido en Español:
Tablero de ouija: espíritus de adivinación y profecía falsa y demoníaca
Escuchar oraciones en inglés nativo para mejorar su pronunciación
La filosofía ayurveda desde el punto de vista cristiano
Decirle fatuo a su hermano en Cristo: ¿qué dice la Biblia?
Featured Content

Bible Contradictions: Do They Exist?
Readers tackle the question of whether there are really contradictions in the Bible. The question of peace on Earth is used as an example of how lack of familiarity with the scriptures and lack of understanding of the truths presented in them have led to the erroneous belief that there are Bible contradictions. Read more

Free Computer Games for Linux: Entertaining and Nonviolent
There are a variety of entertaining and nonviolent games for Linux. Some are educational, others are for pure fun, but all of them challenge players and test their skills. The best news is that these Linux games are totally free as is the Linux operating system in which they come bundled. Read more

Esau Sold His Birthright: Or Did Jacob Steal It?
Most Christians are familiar with the fraternal twin brothers, Jacob and Esau, mentioned in the Christian Bible. One incident in the brothers' lives that stands out is the time when Jacob stole Esau's birthright, or we should say, when Esau sold his birthright to Jacob. There is a solemn warning issued in the account of these real-life events--a warning that is to be heeded before it's too late. Read more

Lung Infections: Elecampane and Cherry Tree Bark Tea
Discover the power of herbs to effectively treat lung infections. Read more

Reduce Pain with a Deep Dental Filling
A deep dental filling can leave you with a nagging or severe toothache. These tips might help. Read more

What are the Signs of Respiratory Acidosis?
Get an introduction to the symptoms and signs of respiratory acidosis; and learn to correctly define respiratory acidosis. A basic understanding of acid-base balance is very helpful, but not essential to grasp the concepts of this medical condition. Read more

The Dangerous Side Effects of Calcium Supplements
Are you thinking that you might have a calcium deficiency that can be remedied with supplements? You might want to think again, especially after you have learned of the health-destroying side effects of calcium supplements. Read more
, Wikimedia Commons. Multiple crosses image - Wikimedia Commons -