---
Join an International Dynamic Bible Study by Skype!
Eye-opening and life-changing Bible study for questions about the spirit world, the afterlife, the daily struggle of Christian living and so much more. Click here for more information.
---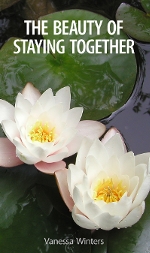 The Beauty of Staying Together
Calvina, the young battered wife of Duane, is in desperate need of a new start in life. Will her jealous husband, the mad man with whom she had been unequally yoked, prove too much to ever hope for a chance of staying together--a chance to fix her troubled marriage? Read chapter one now!
---
---
View Content By Specific Category
Christian Store Departments
---
Do You Yearn To Return to Old-Fashioned Real Church?
You're not alone! Click HERE for more information.
---
---

Las experiencias cercanas a la muerte: ¿Qué dice la Biblia cristiana?
¡Véase un extracto de este libro que nos hace abrir los ojos!
---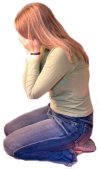 Help me with my unruly teenager!
Contact one of our nationally certified Christian life coaches who specializes in working with at-risk youth. Tell me more!
---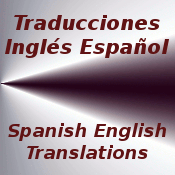 ---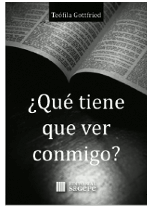 ¿Qué Tiene que Ver Conmigo? por Teófila Gottfried
¿Qué tiene que ver conmigo lo que dice la Biblia? ¿Sirve en estos días lo que se cuenta allí? ¿No son anticuadas sus enseñanzas? ¿Qué tengo que ver yo con gente que vivió hace dos, cuatro o seis mil años? ¿Es posible aplicar a mi vida algo de lo que dice la Biblia? ¿O los Diez Mandamientos es todo lo que enseña? En tal caso ¿puedo considerarme "buena persona" si los cumplo? Lo que leemos en la Biblia tiene que ver con todos los seres humanos, sean cristianos o judíos, ateos o agnósticos, budistas, musulmanes o adherentes a alguna de las filosofías o nuevas religiones que surgen en el mundo. ¿Por qué? Ver mayor información sobre este libro dinámico.
---
True Paranormal Stories From A Biblical Perspective
---
Historias Paranormales Verídicas: ¿Explica la Biblia Cristiana la quinta dimensión?
---
Christian Writers: Sell Your Book In Our Store!
Advertise your book to more than 25,000 readers for $10.00 a month. Get full information here.
Content In: The Paranormal

Druid Wisdom for Druid Magic in Light of Wisdom from the Christian Bible
The practice of Druid magic rests on the foundation of Druid wisdom, the principles of which are very easy to understand. Does the Christian Bible say anything on the subject? If so, what are those scriptures and what exactly do they say? Get biblical answers to these important questions. Read more

Ouija Board: Divination, False Prophecy, and Demonic Prophecy?
Is there such thing as divination or demonic prophecy? If so, is the prediction of the future by spirits of divination false prophecy? Get answers to these important questions as the scriptures of the Christian Bible teach us. Read more

Extraterrestrial Life: What Does the Bible Say?
Does the word of God say anything about extraterrestrial life? Yes, it does. In fact, it actually gives us wisdom regarding the true definition of alien life. Discover the amazing truths contained in the scriptures. Read more

Seeing Auras
Discover whether the Christian Bible really says anything about seeing auras. Read more

The Wisdom of Egypt: Do the Lost Books of Moses Teach Magic?
The truth about the lost books of Moses and instruction in Egyptian magic, which was the treasures and wisdom of Egypt. In the book of Exodus, did God deliver Israel from slavery in Egypt through plagues worked by His power? Or did Moses practice magic? If so, is this a type of Christian magic? Get your answers from the Holy Bible. Read more

Ghosts Are Real According to the Christian Bible
What exactly does the Bible say on ghosts? Are ghosts evil? Get answers to these important questions. Read more

Danger of Role Playing Gaming
Role playing gaming that involves people and beings such as vampires, werewolves, and zombies, are spiritually harmful. Learn how as we explore scripture from the Christian Bible that enlightens us to what is behind fantasy role playing games. Read more

Biblical Light on Messages from Angels
Many people are seeking messages from angels in search of answers to questions they have about their life. Angel healing and angel wisdom are said to be available to man in messages from angels. Does the Bible shed any light on this question? Read more

Dangers of the Paranormal
Very rarely are the dangers of the paranormal taught even during what is called in depth Bible study. Learn what those dangers are. Read more

Is Voodoo a Religion? Two Answers to the Question
There are two correct answers to the question: Is voodoo a religion? One of those answers is based on the dictionary definition of religion while the other is based on the definition of religion according to scripture of the Christian Bible. Gain a basic understanding of voodoo as a religion and learn how to make a brief, but significant comparison to the Christian religion. Read more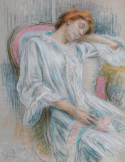 What Are the Different Types of Extrasensory Perception?
Gain a very basic introduction of the different types of extrasensory perception (ESP). Readers who are interested in a more in-depth understanding of a particular type of ESP can benefit from our quality articles on the paranormal. Our content on this and other topics related to the occult are based on scripture from the Christian Bible. Read more

What Does the Bible Say about Clairaudience and Other Psychic Abilities?
Does the Word of God shed any light on clairaudience? Does it answer the questions: Are people born psychic? Are there psychic children? Are psychic abilities a gift from God? The Word of God indeed sheds light on these questions. In fact, it answers them. does. But exactly what does the Bible say about clairaudience? Let us find out. Many people, including Christians are amazed to learn that the Holy Scriptures answer all these very important and puzzling questions. Read more

What Does the Bible Say About Spirits?
Few people, including Christians, can answer the question, "What does the Bible say about spirits?" Nevertheless, it is a question that is asked by many people of many different faiths. What answers are those who search biblical scripture finding? After reading this introduction to scriptural teaching on the spirit realm, you will be able to give basic, but solid answers to the question, "What does the Bible say about spirits?" Read more

Do Spirits of Light Really Exist?
If spirits of light exist, what do they do? Can they be summoned to bring peace, joy, harmony, and love? Are they the angels of God? Are they the departed spirits of the saints of God? How does the Christian Bible answer these thought-provoking questions? Read more

Meaning of Dreams: The Christian Bible Versus Psychology
Do dreams, sometimes referred to as "night visions" in the Christian Bible, predict the future? Psychology teaches that the meaning of dreams has nothing to do with future events. God's word, however, says otherwise. Real-life experience also says otherwise. Learn exactly what scripture reveals about dreaming and the prediction of future events. Read more

The Christian Bible on Spirits of the Deceased, Necromancy, and Seance - Part II
If you have not read The Christian Bible on Spirits of the Deceased, Necromancy, and Seance - Part I, please do so before attempting to benefit from this second part in which we continue our study. Learn what a necromancer is really doing when he or she attempts to contact spirits of the deceased. Learn about the power of angelic beings and what was actually taking place when the necromancer, the witch of Endor, in the Bible "called" up Samuel. Read more

Articles on the Paranormal Based on the Christian Bible
An abundance of articles on the paranormal answers your questions about ghost hunting and real exorcism, near death experiences, and psychic abilities. Based on scripture from the word of God, which offers a wealth of information and divine wisdom, we deal with the mysterious things of the spirit realm. Our articles cover just about every aspect there is that is related to the paranormal and the occult. Read more

Is There Such Thing As Evil Angels?
Does the Christian Bible speak about spiritual beings known as evil angels? Yes, it does. Read more

One Step Beyond Episodes: Perspective from the Christian Bible
Does the Christian Bible offer any light on the strange happenings, such as mysterious vanishings, in the One Step Beyond episodes? What is so intriguing about the episodes of this classic TV series of 1959 is that they were true. Seemingly inexplicable things that have happened in real life should not be totally ignored by Christians who seldom have any answers. The word of God is not silent on the mysteries of the episodes of One Step Beyond or any other true story related to the paranormal. Read more

Angel Healing: What Is It?
People, including Christians, who wrestle with mental and physical health problems are taking a look at angel healing. Read more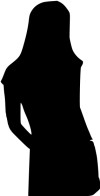 Is the Sixth Sense the Mirror of the Soul and the Third Eye?
The sixth sense, sometimes referred to as the Read more

Is Voodoo a Religion? Two Answers to the Question
There are two correct answers to the question: Is voodoo a religion? One of those answers is based on the dictionary definition of religion while the other is based on the definition of religion according to scripture of the Christian Bible. Gain a basic understanding of voodoo as a religion and learn how to make a brief, but significant comparison to the Christian religion. Read more

Articles on the Paranormal Based on the Christian Bible
An abundance of articles on the paranormal answers your questions about ghost hunting and real exorcism, near death experiences, and psychic abilities. Based on scripture from the word of God, which offers a wealth of information and divine wisdom, we deal with the mysterious things of the spirit realm. Our articles cover just about every aspect there is that is related to the paranormal and the occult. Read more

Danger of Role Playing Gaming
Role playing gaming that involves people and beings such as vampires, werewolves, and zombies, are spiritually harmful. Learn how as we explore scripture from the Christian Bible that enlightens us to what is behind fantasy role playing games. Read more

Biblical Light on Messages from Angels
Many people are seeking messages from angels in search of answers to questions they have about their life. Angel healing and angel wisdom are said to be available to man in messages from angels. Does the Bible shed any light on this question? Read more
Search / Busque / Recherchez / Ricerca / Suche
, Wikimedia Commons. Multiple crosses image - Wikimedia Commons -