---
Join an International Dynamic Bible Study by Skype!
Eye-opening and life-changing Bible study for questions about the spirit world, the afterlife, the daily struggle of Christian living and so much more. Click here for more information.
---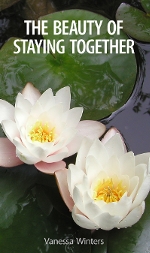 The Beauty of Staying Together
Calvina, the young battered wife of Duane, is in desperate need of a new start in life. Will her jealous husband, the mad man with whom she had been unequally yoked, prove too much to ever hope for a chance of staying together--a chance to fix her troubled marriage? Read chapter one now!
---
---
View Content By Specific Category
Christian Store Departments
---
Do You Yearn To Return to Old-Fashioned Real Church?
You're not alone! Click HERE for more information.
---
---

Las experiencias cercanas a la muerte: ¿Qué dice la Biblia cristiana?
¡Véase un extracto de este libro que nos hace abrir los ojos!
---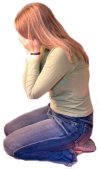 Help me with my unruly teenager!
Contact one of our nationally certified Christian life coaches who specializes in working with at-risk youth. Tell me more!
---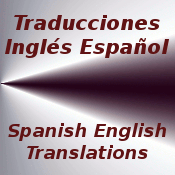 ---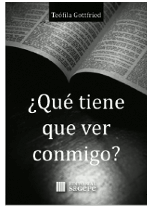 ¿Qué Tiene que Ver Conmigo? por Teófila Gottfried
¿Qué tiene que ver conmigo lo que dice la Biblia? ¿Sirve en estos días lo que se cuenta allí? ¿No son anticuadas sus enseñanzas? ¿Qué tengo que ver yo con gente que vivió hace dos, cuatro o seis mil años? ¿Es posible aplicar a mi vida algo de lo que dice la Biblia? ¿O los Diez Mandamientos es todo lo que enseña? En tal caso ¿puedo considerarme "buena persona" si los cumplo? Lo que leemos en la Biblia tiene que ver con todos los seres humanos, sean cristianos o judíos, ateos o agnósticos, budistas, musulmanes o adherentes a alguna de las filosofías o nuevas religiones que surgen en el mundo. ¿Por qué? Ver mayor información sobre este libro dinámico.
---
True Paranormal Stories From A Biblical Perspective
---
Historias Paranormales Verídicas: ¿Explica la Biblia Cristiana la quinta dimensión?
---
Christian Writers: Sell Your Book In Our Store!
Advertise your book to more than 25,000 readers for $10.00 a month. Get full information here.
Content In: Christian Growth

Scriptures on Confession of Sin
The Christian scriptures on confession of sin explain how we can receive God's forgiveness. God's word says that if we confess our sins, he is faithful and just to forgive us. However, what are the steps we must take to be forgiven? What are the things that we should not do? Read more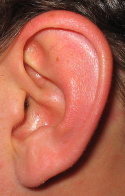 The Voice of God Is Heard by the True Servant of God
Almost every true follower of Christ understands that a genuine Christian is a servant of God--called of God into some form of Christian ministry. However, how many Christians are allowing the voice of other people to drown out the voice of God? Read more

The Christian Bible on Having Respect of Persons
What does the word of God say about the sin of having respect of persons? What are real life examples of the commission of this sin within the majority of Christian churches in the United States? Read more

Unpopular Scripture from the Word of God - Part I
What are the very unpopular scriptures from the word of God and why are they unpopular? Read more

Biblical Roots of Popular Proverbs and Sayings
Many of the popular proverbs and sayings from a variety of cultures have biblical equivalents. Learn how reading these proverbs in the Bible can provide a greater wisdom for life. Read more

Carnal Christians: Who Are They?
What does the Bible say about carnal Christians? What characteristics are revealed about this group of people and can they be easily seen in behavior? Read more

Communion with Christ by Eating the Lord's Supper?
Does the eating of the Lord's supper, also known as the sacrament by some, give us communion with Christ? Learn what the word of God really says about having fellowhsip with Jesus, and about eating the bread and drinking the wine (grape juice) unworthily. Read more

Gold Tried in the Fire Purchased from Christ
In the book of Revelation, Jesus gives counsel to purchase from him gold tried in the fire. Obviously, he speaks of a spiritual gold. But, what is spiritual gold tried in the fire? Why does God say to purchase it? How do you buy gold from God? Why do you need it? Get clear answers to all of these questions. Read more

How the Teachings of the Bible Are Related to the Law of Attraction and Positive Thinking
Sadly, many Christians have confused the dividing lines between positive thinking, the law of attraction and pure faith in God. Learn how the teachings of the bible are related to the law of attraction and positive thinking. Read more

The Role Of Common Sense In Following God's Guidance
God created man with an amazing brain that has a very high level of reasoning power which incorporates common sense. The Lord expects his people to use their brains. Read more

What Does the Bible Say About Eating Disorders and Gluttony?
God's word speaks of gluttony; but, does it say anything about eating disorders caused by depression even among Christians? Read more

The Biblical Definition Of Real Faith In God
The eleventh chapter of the New Testament book of Hebrews is dedicated in its entirety to all believers in Jesus who are willing to fight the good fight of faith in God. Such a fight can be lost without a clear understanding of just what it means to truly have faith in God. The scripture of Hebrews 11:1 defines faith as, Read more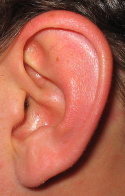 The Voice of God Is Heard by the True Servant of God
Almost every true follower of Christ understands that a genuine Christian is a servant of God--called of God into some form of Christian ministry. However, how many Christians are allowing the voice of other people to drown out the voice of God? Read more

Nine Fruits of the Holy Spirit - Part II
This is the second part of our introductory study on the nine fruits of the Holy Spirit. Reading of part I is highly recommended to thoroughly benefit from the study. Read more

What Is Truth? Answers from the Bible
The Greek Philosophers weren't the only ones to ask, "What is truth?" This question has been answered. Read more

The Living Bible Paraphrased: Better Than Some Biblical Commentaries
Biblical commentaries can't always be trusted to teach God's word. Read more

America's Bible Knowledge Is Shameful
The consequence of attempting to find biblical support for beliefs when one's Bible knowledge is so very deficient, is embarrassing. Read more

Powerful Group Bible Study Tips
These effective group Bible study tips can easily be implemented to facilitate learning of the word of God for a closer walk with Jesus. Achieve organization, maintain focus, encourage discussion, and prepare to answer the hard questions of life based on biblical scripture. Read more

Baby Christian: Teach Yourself The Bible
Baby Christians learn that they cannot always look to church leaders for understanding of the scriptures. Read more

The Christian Bible on What It Means to Be a Fool
Learn what God's word says about a fool. What is the behavior of a fool and what are his or her thoughts? Read more

A Christian Perspective on the Seven Wonders of the Ancient World
The seven wonders of the ancient world fascinate people of all faiths. However, Christians remind themselves that the true God dwelleth not in temples made with hands. And, unlike pagans, we do not honor the idol gods who are honored in those architectural masterpieces. Read more

King Jesus Rejected: Pastor Worship Embraced
What is pastor worship? Is it love and devotion toward the spiritual leader of one's church or does the Bible reveal pastor worship as a modern form of rejecting King Jesus for a mortal king just as Israel did in Old Testament times? Read more

What Is Truth? Answers from the Bible
The Greek Philosophers weren't the only ones to ask, "What is truth?" This question has been answered. Read more

Dynamic Bible Study for New Christians
It is imperative for new believers in Jesus to learn the word of God not only for their own spiritual growth, but also for spiritual protection. Anti-christian doctrines and teachings are so very cleverly disguised nowadays as being Christian, and biblical. But, prepare yourself to grow in Christ and to be rooted in him. Participate in eye-opening Bible study for new Christians at Heavenly Manna. Read more

A Free Bible Study on the Three Hebrew Boys: Shadrach, Meschach, and Abednego
Shadrach, Meschach, and Abednego, sometimes referred to as the three Hebrew boys, knew how to love God as demonstrated in their real-life practice of faith in the power of his Word--Jesus. Read more
Search / Busque / Recherchez / Ricerca / Suche
, Wikimedia Commons. Multiple crosses image - Wikimedia Commons -