NOTA: Bloqueamos los anuncios que no encajan con el cristianismo, pero de vez en cuando aparecerá un anuncio que no endosamos. Por favor sean pacientes. Trabajamos para eliminar los anuncios ofensivos.
NOTE: We block ads that are innapropriate for Christianity. However, an ad that we do not endorse will appear ocasionally. Please be patient as we are working to remove offensive ads.
View Content By Specific Category
Christian Store Departments
---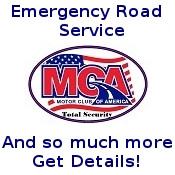 ---
---
We Offer:
Read the best fiction based on true stories
Advertise with us
Have your book ghost written

---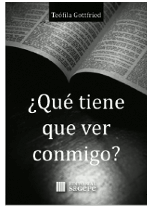 ¿Qué Tiene que Ver Conmigo? por Teófila Gottfried
¿Qué tiene que ver conmigo lo que dice la Biblia? ¿Sirve en estos días lo que se cuenta allí? ¿No son anticuadas sus enseñanzas? ¿Qué tengo que ver yo con gente que vivió hace dos, cuatro o seis mil años? ¿Es posible aplicar a mi vida algo de lo que dice la Biblia? ¿O los Diez Mandamientos es todo lo que enseña? En tal caso ¿puedo considerarme "buena persona" si los cumplo? Lo que leemos en la Biblia tiene que ver con todos los seres humanos, sean cristianos o judíos, ateos o agnósticos, budistas, musulmanes o adherentes a alguna de las filosofías o nuevas religiones que surgen en el mundo. ¿Por qué? Ver mayor información sobre este libro dinámico.
10 Anti-Inflammatory Super Foods

By Carole Gayle

Anti-inflammatory drugs are effective in treating arthritis and other types of inflammation in the joints of many people. That said, anti-inflammatory drugs are not proven to be safe because there are side effects and long-term usage of these drugs such can weaken the immune system. There are ways to treat your arthritis without sacrificing your immunity. One option is to eat foods that help relieve inflammation. These are the 10 anti-inflammatory foods to eat:

1. Kelp: Kelp is an herbal plant that has fucoidan, a type of complex carbohydrate which is a good anti-inflammatory, anti-oxidative and anti-tumor. This is also a good food if you want to lose weight because this absorbs fat slowly. This can also help in the prevention of lung and liver cancer.

2. Wild Alaskan Salmon: This fish is a rich supplier of eicosapentaenoic and docosahexaenoic acids (Omega-3 fatty acids) that are known as a great natural remedy for inflammation. This is great for people with arthritis and other types of inflammation and it can also be of great benefit for heart disease and can also prevent cancer. You can find a dietary supplement for fish oils if you don't get enough fish in your diet.

3. Turmeric: Turmeric is a spice that you can find in your curry powder mix. The anti-inflammatory effects that it can give are as similar as the effects that some anti-inflammatory drugs can give you, minus the side effects.

4. Shiitake Mushrooms: This type of mushroom can improve your immune system and prevent arthritis because it contains some anti-inflammatory agents that are really good for people with inflammation in the joints.

5. Green Tea: This popular drink is a high source of flavonoids, the compound that is anti-inflammation. Green tea might also reduce your risk of cancer and heart problems.

6. Papaya: This fruit is great for arthritis because of the papain that it contains. This can lessen your inflammation, improve you digestion and speeds up the healing of burns.

7. Blueberry: This fruit is rich in antioxidants and is a high source of phytonutrients, the anti-inflammatory agent that makes this fruit beneficial for arthritis.

8. Extra Virgin Olive Oil: Polyphenols can be found in this oil and because of that, you will receive protection from inflammation when you take it.

9. Broccoli: This green and leafy vegetable contains anti-inflammatory and anti-cancer phytonutrients properties.

10. Sweet Potato: This root vegetable can do wonders for health because of the nutrients that it has. Sweet potatocontains manganese, vitamin B6, beta-carotene, Vitamin C, dietary fiber and some complex carbohydrates.

Diet is a powerful alternative treatment for arthritis. Arthritis and food has a connection and it is conceivable to treat arthritis just by including the above mentioned foods in your daily diet.

Carole Gayle is a freelance writer who focuses on health-related topics. Visit the Arthritis Pain Cure center for additional information about alternative medicine rheumatoid arthritis treatments, and to sign up for the free monthly newsletter.

Article Source: 10 Anti-Inflammatory Super Foods
Donations
If you have found any of the content of this website helpful, please consider making a donation. We are volunteers who receive neither a salary nor a stipend for their work. We are grateful for donations in any amount. NOTE: You do NOT need a paypal account to donate. You may use your credit card securely. After making a donation, you will automatically be returned to the home page. THANK YOU VERY MUCH.

Copyright notice: This website and its content is copyright of © Heavenly Manna (HeavenlyManna.net) 2002-2013 and its child site(s): TheBestFiction.com. All rights reserved. Any redistribution or reproduction of part or all of the contents in any form is prohibited other than the following: you may print or download to a local hard disk excerpts for your personal and non-commercial use only. Content not written by Heavenly Manna is clearly indicated by the display of the author's name. All authors hold the copyright to their material, but have granted us (HeavenlyManna.net) the irrevocable, perpetual right to publish their material on this website. Comments are also property of Heavenly Manna and are published or removed from display at our sole discretion.

Comments/Comentarios:

Once comments/article submissions reach 10, they close. To ensure that your comment is approved, please observe the following.



Do not stray from the topic.


Do not repeat what you or another commenter has already said.


Do not use profanity.


If you disagree with something, reference the EXACT statement with which you disagree and support your disagreement with scripture. Obviously, this applies only to our Christian content.


If you were enlightened, we'd love to hear exactly in what way/s.


We're a small team, please be patient as we review comment/questions. If comments are closed, please use our search feature to locate related content where they might still be open. Comments sent through our contact form will not be considered. Thank you for your understanding.
©2003 - 2013 Heavenly Manna Ministries
Images: courtesy of
Free Digital Photos
, openstockphotography.org,
FreeFoto.com
, Wikimedia Commons. Multiple crosses image - Wikimedia Commons -
C.G.P Grey
- Animation by Heavenly Manna