NOTA: Bloqueamos los anuncios que no encajan con el cristianismo, pero de vez en cuando aparecerá un anuncio que no endosamos. Por favor sean pacientes. Trabajamos para eliminar los anuncios ofensivos.
NOTE: We block ads that are innapropriate for Christianity. However, an ad that we do not endorse will appear ocasionally. Please be patient as we are working to remove offensive ads.
View Content By Specific Category
Christian Store Departments
---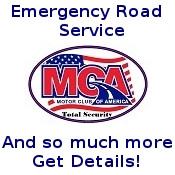 ---
---
We Offer:
Read the best fiction based on true stories
Advertise with us
Have your book ghost written

---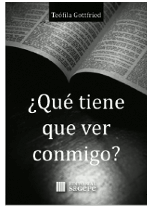 ¿Qué Tiene que Ver Conmigo? por Teófila Gottfried
¿Qué tiene que ver conmigo lo que dice la Biblia? ¿Sirve en estos días lo que se cuenta allí? ¿No son anticuadas sus enseñanzas? ¿Qué tengo que ver yo con gente que vivió hace dos, cuatro o seis mil años? ¿Es posible aplicar a mi vida algo de lo que dice la Biblia? ¿O los Diez Mandamientos es todo lo que enseña? En tal caso ¿puedo considerarme "buena persona" si los cumplo? Lo que leemos en la Biblia tiene que ver con todos los seres humanos, sean cristianos o judíos, ateos o agnósticos, budistas, musulmanes o adherentes a alguna de las filosofías o nuevas religiones que surgen en el mundo. ¿Por qué? Ver mayor información sobre este libro dinámico.
Departed Spirits: The Dead Still Among Us?

This audio article is a study on the very important question of the identity and purpose of departed spirits--the dead who continue to "live" with the living. Many people have "good" reason to believe that departed spirits have not fully departed this earth. In other words, they believe that the dead indeed are still among the living. If the deceased are still among us, certainly the Creator of man and his spirit, the Lord, has taught us what we need to know on this subject in his word, the Holy Bible.

What exactly does the word of God say about the dead still being among the living? Are departed spirits really the spirits of the deceased; or are they someone or something else? If departed spirits are confined to the hereafter, how do we explain the "ghosts" that continue to haunt places, and even talk to us from beyond the grave? These, and more questions are raised and answered according to biblical scripture in this audio article. Be prepared to take notes to capture the points made and the references to scripture that are provided in this very interesting audio article. Listen now.
Donations
If you have found any of the content of this website helpful, please consider making a donation. We are volunteers who receive neither a salary nor a stipend for their work. We are grateful for donations in any amount. NOTE: You do NOT need a paypal account to donate. You may use your credit card securely. After making a donation, you will automatically be returned to the home page. THANK YOU VERY MUCH.

Copyright notice: This website and its content is copyright of © Heavenly Manna (HeavenlyManna.net) 2002-2013 and its child site(s): TheBestFiction.com. All rights reserved. Any redistribution or reproduction of part or all of the contents in any form is prohibited other than the following: you may print or download to a local hard disk excerpts for your personal and non-commercial use only. Content not written by Heavenly Manna is clearly indicated by the display of the author's name. All authors hold the copyright to their material, but have granted us (HeavenlyManna.net) the irrevocable, perpetual right to publish their material on this website. Comments are also property of Heavenly Manna and are published or removed from display at our sole discretion.

Comments/Comentarios:

Once comments/article submissions reach 10, they close. To ensure that your comment is approved, please observe the following.



Do not stray from the topic.


Do not repeat what you or another commenter has already said.


Do not use profanity.


If you disagree with something, reference the EXACT statement with which you disagree and support your disagreement with scripture. Obviously, this applies only to our Christian content.


If you were enlightened, we'd love to hear exactly in what way/s.


We're a small team, please be patient as we review comment/questions. If comments are closed, please use our search feature to locate related content where they might still be open. Comments sent through our contact form will not be considered. Thank you for your understanding.
©2003 - 2013 Heavenly Manna Ministries
Images: courtesy of
Free Digital Photos
, openstockphotography.org,
FreeFoto.com
, Wikimedia Commons. Multiple crosses image - Wikimedia Commons -
C.G.P Grey
- Animation by Heavenly Manna