Truth really can be stranger than fiction.
First Page - Now launched! All the stories are true, or based on real events. Unlimited reading for $4.99 / month. No downloads. Read on your phone, tablet or computer.
La verdad puede ser más extraña que la ficción.
First Page - ¡Ya está en marcha! Todas las historias son verídicas, o están basadas en hechos reales. Lectura ilimitada por $4.99 / mes. No hay que descargar nada. Lea en su teléfono, tableta u ordenador.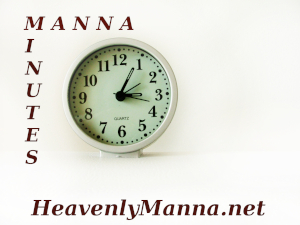 Manna Minutes Podcast: Eye-opening Bible study in less than five minutes! Access all episodes here.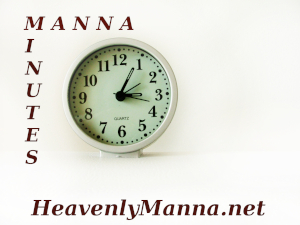 El podcast Manna Minutes: ¡Estudio bíblico que nos hace abrir los ojos en menos de cinco minutos! Acceda a todos los episodios aquí.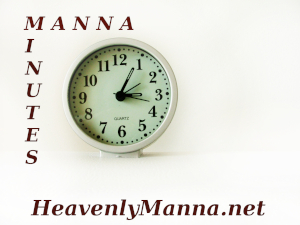 Manna Minutes Podcast Auf Deutsch: Augenöffnendes Bibelstudium in weniger als fünf Minuten! Alle Episoden finden Sie hier.

---
Is The Covid-19 Vaccine Mandate Of God? Or Is It Evil?
Did you know the Word of God (the Christian Bible) speaks directly against what governments are doing with Covid-19 vaccine mandates? Get the facts here
¿Viene de Dios el mandato de vacuna contra el Covid-19? O ¿acaso es malo?
¿Sabía que la Palabra de Dios (la Biblia cristiana) condena de manera directa lo que los gobiernos están haciendo a través de los mandatos de vacuna contra el Covid-19? Obtenga los hechos aquí.
---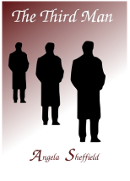 Was There A Curse On Helen's Romantic Life?
The Third Man by Angela Sheffield is based on a true story. Read chapter one now!
---
Should A Christian Practice Yoga Or Pilates? The Shocking Truth
Perhaps you practice yoga for health reasons, or to reduce stress. But, do you really know the diabolical goal of any form or style of yoga, including pilates? Get your answers here
La verdad espeluznante sobre el yoga revelada por la Biblia cristiana
Quizás practiques yoga por motivos de salud o para reducir el estrés. Pero, ¿realmente conoces el objetivo diabólico de cualquier forma o estilo de yoga, incluido el pilates? Obten tus respuestas aquí.
---
Communicating With The Dead: Learn The Shocking Truth
The spirit you think is mom, dad, or some other loved one from beyond the grave is NOT your loved one. But, what about the "proof" that the living can indeed talk to the dead? Let God's Word open your eyes to a deception that is pure evil. Read Spirits Of The Deceased
Comunicarse con los muertos: La impactante verdad
El espíritu que parece ser tu madre, padre o algún otro ser querido tuyo desde el más allá NO es tu ser querido. Pero, ¿qué hay de "la prueba" de que los vivos pueden comunicarse con los muertos? Permite que la Palabra de Dios te abra los ojos para que veas el engaño que es de la maldad pura. Te invitamos a leer ¿Están los muertos entre los vivos?
View Content By Specific Category
---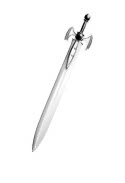 Capital Punishment Is Sanctioned By The Bible
Christians and believers in the Bible, the Word of God calls for the death penalty for first degree murder, rape, and other acts of violence. The Bible tells us to behold the goodness AND the severity of God whose Word--including in the New Testament--does NOT speak against capital punishment Read the scriptural proof now.
La Biblia sanciona la pena capital
Cristianos y creyentes en la Biblia, la Palabra de Dios pide la pena de muerte para el asesinato en primer grado, la violación y otros actos de violencia. La Biblia nos dice que contemplemos la bondad Y la severidad de Dios, cuya Palabra -incluso en el Nuevo Testamento- NO habla en contra de la pena capital. Lea ahora la prueba bíblica.
---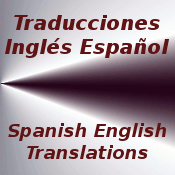 ---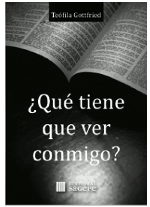 ¿Qué tiene que ver conmigo? por Teófila Gottfried
Lo que leemos en la Biblia tiene que ver con todos los seres humanos, sean cristianos o judíos, ateos o agnósticos, budistas, musulmanes o adherentes a alguna de las filosofías o nuevas religiones que surgen en el mundo. ¿Por qué? Ver mayor información sobre este interesante libro.
---
Does Jesus Teach Against The Death Penalty?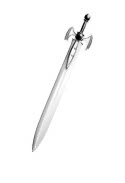 "Thou shalt not kill" does not put an end to the question of whether the Christian Bible teaches against the death penalty for crimes such as murder. In the first five books of the Old Testament, we repeatedly read that God commanded Israel to stone to death those who committed murder, and other acts that God said are worthy of death. Obviously, you must kill a person in order to stone him to death. Such a fact let's us know that "thou shalt not kill" refers to murder, NOT to execution as punishment for committing murder. In fact, king Saul found himself in deep trouble with God, because he REFUSED to kill someone God had ordered he execute (1 Samuel 15:2-3, 8, 18-19).

Among the acts for which the death penalty was enforced under the Old Testament was kidnapping (Ex. 21:16), cursing mother or father (Ex. 21:17), practicing the occult / magic (Lev. 20:27), adultery (Lev. 20:10), rape (Deut. 22:25), homosexual acts (Lev. 20:13), and first degree murder (Ex. 21:14).

But Wasn't The Death Penalty For Old Testament Times Only?
No, it was not. In the 13th chapter of the New Testament book of Romans, the apostle Paul talks about justice systems. He speaks specifically about the executioner's role in justice systems. In reference to the executioner, he writes, "For he is the minister of God to thee for good. But if thou do that which is evil, be afraid, for he beareth not the SWORD in vain, for he is the minister of God, a revenger to execute wrath upon him that doeth evil." (Romans 13:4)
"Minister of God" does NOT refer to someone who is a follower of Christ, because Christians are NOT ministers of God's wrath and vengeance, but rather of His mercy, as we will shortly see. To minister is to serve. The minister of God in the passage serves God's will by executing the Lord's vengeance and wrath against first degree murderers, rapists and other violent criminals. The executioner carries the sword, which symbolizes putting someone to death.
Although such criminals can receive forgiveness for their sins, they are to be executed...even if they repent. The soul will be saved, but the body must be executed. This is why in Exodus 21:14, God's instructions are to execute even the murderer who repents on the altar. The passage says to remove him from the altar, and execute him. The word "guile" is used in the Exodus 21:14 passage. "Guile" refers to being cunning and crafty. You must think, plot and premeditate something to do it cunningly with craftiness. This is nothing less than first degree murder.
Romans is a New Testament book, which let's us know the death penalty for capital crimes such as murder is the will and commandment of God...even under grace.
It should be emphasized that the executioner (the minister of God) in the Romans passage we just read does NOT refer to being a follower of Christ. How do we know that? Answer: The executioner is the minister of the vengeance and wrath of God. The apostle Paul explains that Christians, or New Testament followers of the God of Israel, are NOT ministers of death, also known as ministers of the Letter, or ministers of condemnation. New Testament Christians are ministers of God's mercy and grace, not of His vengeance. So, both ministries are still in effect, which makes perfect sense, in light of Jesus' words that He did NOT come to abolish the law (Mat. 5:17). The ministry of death is carried out by non-Christians who serve as executioners in the ministry of God's wrath and vengeance. The ministry of the Spirit, also known as the ministry of mercy and grace, is carried out by Christians.
Second Corinthians 3:5-6 speaks to Christians, and says, "...God who also hath made us able ministers of the new testament, not of the letter, but of the spirit. For the letter killeth, but the spirit giveth life."
So, while Christians probably should not serve as executioners in justice systems, they also have no biblical support for being against the death penalty. The apostle Paul was not an executioner. He also clearly supported the position and role of the executioner for acts worthy of death in God's eyes.
But Doesn't Jesus Himself Teach Against The Death Penalty In Certain Passages Such As St. John 8?
In the eight chapter of St. John, we read of when the scribes and Pharisees caught a woman in adultery, and brought her to Christ. Those scribes and Pharisees also spoke to Jesus about the Mosaic (Old Testament) law, which commanded that adulterers be stoned to death. But Jesus answered, "He that is without sin among you, let him first cast a stone at her" (St. John 8:7). He also told the woman that He did not condemn her. And He told her to sin NO MORE.
Why would we not accept this passage as biblical proof that God is against the death penalty? First of all, what were the scribes and Pharisees supposed to be? Answer: Followers of God. Jesus is God. So, they should have been followers of the Lord Jesus. We just learned that true followers of God under the New Testament are ministers of the Spirit...of mercy...and grace, NOT of the letter, also known as the law, which kills. Had they had the right spirit, they would have known that stoning the adulteress woman was not God's will under the new covenant. The St. John passage tells us they were convicted when Jesus said to let the one who's without sin cast the first stone.
Now, we know the fact that they were not sin free was not the reason they couldn't execute her. No one is completely sin free. So, the executioner in justice systems is not sin free. Nevertheless, the executioner carries out God's vengeance when he executes the murderer, kidnapper, rapist etc.
So, Are Justice Systems Also Supposed To Execute Adulterers, Witches And Homosexuals?
No! Let's explain why under the New Testament of grace murderers, rapists, kidnappers and the like are to be executed, but NOT adulterers, homosexuals, sorcerers and the like.
Remember that under the Old Testament, the justice system was divine, because it was given by God Himself. In the Romans passage about the executioner who carries the sword, however, the apostle Paul is making reference to EARTHLY justice systems. Let's also remember that Satan is the god of this present earth (2 Cor. 4:4), which is why justice systems are not always just. And even the best justice systems are not concerned about SIN, but rather about LAW AND ORDER. Earthly justice systems do NOT concern themselves with morality. God has given them to concern themselves with law, order, peace and safety in the land. This is their God-given responsibility, which is why the Bible tells us to submit to the laws of the land unless a law breaks God's law (Acts 5:29). Herein is the huge difference: The Old Covenant dealt with sin, immorality, crime and acts of violence. It dealt with it all, because it's Author was God Himself. Earthly justice systems--though they can be based on the Bible--are established by sinful man. Sinners cannot put away sin, which is why we all need to submit to Christ...the only sinless God-man who can put away sin.
We read, "Submit yourselves to every ordinance of man for the Lord's sake. Whether it be to the king as supreme, or unto governors, as unto them that are sent by him for the punishment of evildoers, and for the praise of them that do well." (1 Peter 2:13-14).
The above passage does not say, "for the punishment of sinners", but rather "for the punishment of evildoers". Earthly justice systems are NOT authorized by God to execute homosexuals, adulterers and sorcerers. Those are sins and acts of immorality. Under the New Testament, God's ministers of the Spirit and mercy and grace (true Christians) work to convert such people to Christ that they might escape the coming wrath of the Lamb...the coming sword. This is why the sinful scribes and Pharisees were not to stone the adulteress woman. Yes, she would have been executed under the Old Covenant, which dealt with sin, crime and violence. But because Jesus has come, she is given grace. Grace does not mean escape. It is like the grace period we might have when a bill comes due. We might have a 10-day grace period to pay a bill before we lose something. We still must pay that debt, or suffer the loss of something. We simply have time to collect the money. God's grace period will not last forever. Judgment is coming. And there's still a divine death penalty for those sins that we will suffer in the afterlife, if we don't repent.
Man's sinful justice systems have never been able to put away sin. How can sin put away sin? However, even sinners have the God-given authority and commission to put away acts of violence, which God hates, because it causes great suffering in any society. Many murderers and kidnappers and rapists are repeat offenders. Had they been executed, how many people would have been spared from becoming their victims? Just as it was a great evil for Saul to spare the life of Agag, when God had ordered he be executed, it is likewise a great evil for justice systems to spare the lives of murderers, rapists, kidnappers and the like. God has shown mercy to all in that He placed a conscience in us all. So, the authors of violent crimes ignored God who tried to divert them from such evil through their conscience. They chose not to listen. They chose to do great harm to another person. Therefore, God's righteousness requires execution for their punishment, and the protection of society. All of God's laws are for our good. And when we reject His law, we suffer...and cause others to suffer.

Copyright notice: This website and its content is copyright of © Heavenly Manna (HeavenlyManna.net) 2002-2016.

Comments/Comentarios:
What is wrong with the death penalty is we live in a fallen world full of corruption and error and that sadly includes the police, the courts and the judiciary. There are many cases - at least in the UK - where police have decided they want to get a certain person for a murder - and they don\t seem to care whether it was that person who committed the murder or not! They set him/her up, or in other words frame them for a crime they did not commit. I have personally witnessed police and court corruption and it is real and more prevalent that we realise. After all, we know who the god of this world is and how else could it be? To be falsely accused is a horrible thing for the victim and for their family (that what was done to Jesus) and someone cannot be given their life back. So for that reason, although it may have been appropriate in OT times, due to the nature of our court system today, it cannot be justified.
by: Ash
Posted on 2023-12-02 10:15:56
---
Ash:
Earth was a fallen world when God instituted the death penalty, so man cannot eliminate it for that reason. Those of us at Heavenly Manna have personal experience with a loved one being framed, and have worked with people innocently imprisoned, so we do not speak from an uninformed perspective. Let us not compare the crucifixion of Christ--an innocent man--to the execution of others. Jesus was born for the express purpose of dying on the cross. That is NOT the case with anyone else. That said, even in Old Testament times, there was indeed corruption in legal systems, so let us not say that corruption is a New Testament problem. Was not the innocent Daniel framed to be thrown into the lion's den? Did not David as king...as the highest legal authority in Israel, plot first degree murder? Did not the three innocent Hebrew men face the death penalty of the fiery furnace? All of these--and more cases--were Old Testament cases of the innocent facing the death penalty. Do we read that, for this reason, God outlawed it? No, in fact, the command to execute endures even in these corrupt New Testament times. We do not change God's Law, because people are wicked. We could just as easily support abortion, because so many children are terribly abused. Our so-called justification would be the argument of why not murder them in the womb, so they do not come to such an awful world? After all, we cannot--and do not want--to take care of them. So, support murder of the unborn, because it is a fallen world in which they are unwanted children? That opens the door up to arguing in favor of taking personal vengeance, because "God is too slow." It opens the door to arguing in favor of all sorts of sins, because we live in a fallen world. Satan gives us the problem, and then offers the solution, which is always contrary to God's Word. No one said Earth was a good place. Not even the Bible says that. However, all the trouble we have stems from straying from God's Law.
by: Heavenly Manna
Posted on 2023-12-03 00:48:41
---
Send Comments or a Private Message about One of Our Services / Envíe Comentarios o un Mensaje Privado acerca de nuestros servicios
Once comments reach 10, they close. IF YOU USE PROFANITY, WE WILL REJECT YOUR COMMENT AUTOMATICALLY.
We're a small team, please be patient as we review comments.
, Wikimedia Commons. Multiple crosses image - Wikimedia Commons -