Truth really can be stranger than fiction.
First Page - Now launched! All the stories are true, or based on real events. Unlimited reading for $4.99 / month. No downloads. Read on your phone, tablet or computer.
La verdad puede ser más extraña que la ficción.
First Page - ¡Ya está en marcha! Todas las historias son verídicas, o están basadas en hechos reales. Lectura ilimitada por $4.99 / mes. No hay que descargar nada. Lea en su teléfono, tableta u ordenador.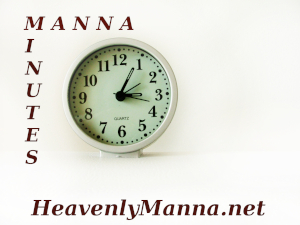 Manna Minutes Podcast: Eye-opening Bible study in less than five minutes! Access all episodes here.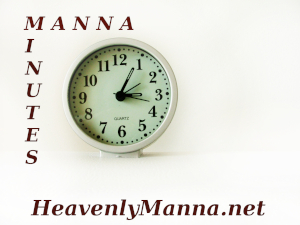 El podcast Manna Minutes: ¡Estudio bíblico que nos hace abrir los ojos en menos de cinco minutos! Acceda a todos los episodios aquí.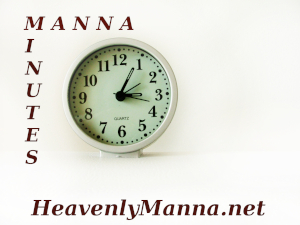 Manna Minutes Podcast Auf Deutsch: Augenöffnendes Bibelstudium in weniger als fünf Minuten! Alle Episoden finden Sie hier.

---
Is The Covid-19 Vaccine Mandate Of God? Or Is It Evil?
Did you know the Word of God (the Christian Bible) speaks directly against what governments are doing with Covid-19 vaccine mandates? Get the facts here
¿Viene de Dios el mandato de vacuna contra el Covid-19? O ¿acaso es malo?
¿Sabía que la Palabra de Dios (la Biblia cristiana) condena de manera directa lo que los gobiernos están haciendo a través de los mandatos de vacuna contra el Covid-19? Obtenga los hechos aquí.
---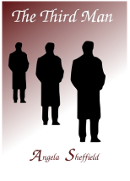 Was There A Curse On Helen's Romantic Life?
The Third Man by Angela Sheffield is based on a true story. Read chapter one now!
---
Should A Christian Practice Yoga Or Pilates? The Shocking Truth
Perhaps you practice yoga for health reasons, or to reduce stress. But, do you really know the diabolical goal of any form or style of yoga, including pilates? Get your answers here
La verdad espeluznante sobre el yoga revelada por la Biblia cristiana
Quizás practiques yoga por motivos de salud o para reducir el estrés. Pero, ¿realmente conoces el objetivo diabólico de cualquier forma o estilo de yoga, incluido el pilates? Obten tus respuestas aquí.
---
Communicating With The Dead: Learn The Shocking Truth
The spirit you think is mom, dad, or some other loved one from beyond the grave is NOT your loved one. But, what about the "proof" that the living can indeed talk to the dead? Let God's Word open your eyes to a deception that is pure evil. Read Spirits Of The Deceased
Comunicarse con los muertos: La impactante verdad
El espíritu que parece ser tu madre, padre o algún otro ser querido tuyo desde el más allá NO es tu ser querido. Pero, ¿qué hay de "la prueba" de que los vivos pueden comunicarse con los muertos? Permite que la Palabra de Dios te abra los ojos para que veas el engaño que es de la maldad pura. Te invitamos a leer ¿Están los muertos entre los vivos?
View Content By Specific Category
---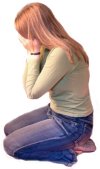 Help me with my unruly teenager!
Contact one of our nationally certified Christian life coaches who specializes in working with at-risk youth. Tell me more!
---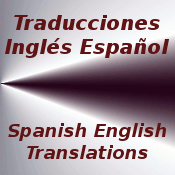 ---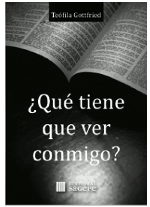 ¿Qué tiene que ver conmigo? por Teófila Gottfried
Lo que leemos en la Biblia tiene que ver con todos los seres humanos, sean cristianos o judíos, ateos o agnósticos, budistas, musulmanes o adherentes a alguna de las filosofías o nuevas religiones que surgen en el mundo. ¿Por qué? Ver mayor información sobre este interesante libro.
---
(ESPAÑOL) Haga clic en "Read More" para leer. (ITALIANO) Clicca su "Read more" per leggere. (FRANÇAIS) Cliquez sur "Read more" pour lire. (PORTUGUÊS) Clique em "Read more" para ler. (DEUTSCHE) Klicken Sie auf "Read more" um zu lesen.
Content In: Christian Growth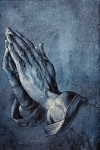 How To Pray Without Ceasing
The scripture of‭ ‬1‭ ‬Thessalonians‭ ‬5:17‭ ‬says,‭ "‬pray without ceasing.‭" ‬How can one possibly pray without ceasing‭? Read more

What Church Leaders Should Know About Christian Leadership
The Global Leadership Summit 2013 featured Bill Hybels and Chris Brown among other great speakers who offered extremely valuable counsel on christian leadership to church leaders. Read more

Understanding the Spirit of Fear and the Fear of God
The Bible speaks of the spirit of fear; and it speaks about having the fear of God. Are these two things the same thing? If not, what exactly is the difference between them? Get answers to these important questions that are based on the word of God. Read more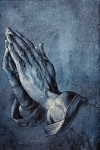 Prayers: The Ones That Are Missing In The Church
The prayers of the saints change things; consider the many things that are not chaning--at least not for the good. Read more

Unpopular Scripture from the Word of God - Part I
What are the very unpopular scriptures from the word of God and why are they unpopular? Read more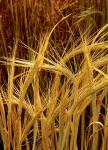 Parable of Wheat and Tares Part - I
The parable of wheat and tares, sometimes considered one of the parables of sowed seed, teaches Christians one of the reasons why God allows bad seed planted by the enemy to grow alongside good seed until the end of the world. Read more

I love God
"I love God," sadly are words that few professing Christian can truthly say when they won't inconvenience themselves for even a little while to obey the Lord. Read more

Unpopular Scripture from the Word of God - Part I
What are the very unpopular scriptures from the word of God and why are they unpopular? Read more

Powerful Group Bible Study Tips
These effective group Bible study tips can easily be implemented to facilitate learning of the word of God for a closer walk with Jesus. Achieve organization, maintain focus, encourage discussion, and prepare to answer the hard questions of life based on biblical scripture. Read more

God Can Do Anything, Or Can He?
Many Christians will say, "My God can do anything," but do they believe that and is it true? Read more

Jesus Christ High Priest
One very important truth of the Christian faith that should be thoroughly taught to baby Christians (new believers), regardless of their previous exposure to Christianity is the fact that Jesus is our High Priest. Even followers of Christ who have been rooted and grounded in the Lord remember that Jesus Christ High Priest is there if they have sinned, if they are out of strength, and even if they are on the verge of backsliding. Read more

America's Bible Knowledge Is Shameful
The consequence of attempting to find biblical support for beliefs when one's Bible knowledge is so very deficient, is embarrassing. Read more

The Living Bible Paraphrased: Better Than Some Biblical Commentaries
Biblical commentaries can't always be trusted to teach God's word. Read more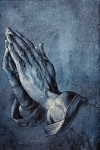 Prayers: The Ones That Are Missing In The Church
The prayers of the saints change things; consider the many things that are not chaning--at least not for the good. Read more

Favoritism and Prejudice in Christian Pastors
Favoritism and prejudice in Christian pastors continue to stunt the growth of their churches. Inappropriate words and behavior are not of Christ, the Pastor of pastors. Therefore, let us all sincerely pray and seek God regarding our attitudes, thoughts, and opinions toward others to whom we are called to minister the Word of God in purity of heart—a heart purified by the Holy Spirit. Read more

Ashamed of the Gospel of Jesus?
Shame of the gospel of Jesus Christ is evident in North American society. But, there are solemn reminders in God's word concerning the consequences of such shame. Read more

Nine Fruits of the Holy Spirit - Part I
What are the nine fruits of the Holy Spirit according to scripture of the Christian Bible? What do they do in the believer's walk with Jesus who gives the power to overcome the world? Read more

Biblical Roots of Popular Proverbs and Sayings
Many of the popular proverbs and sayings from a variety of cultures have their roots in the Christian Bible. Learn how applying the sage advice the Lord gives us is our wisdom for life. There is more to understand about the golden rule than you thought. Learn how a leopard truly can change his spots through faith in Christ. And learn why and how you reap what you sow not only in the natural world, but also in the supernatural one. Read more

The Danger of Harboring Envy According to the Christian Bible
A message to those who are envied and to those who are envious of others. Beware of the corruption of the green-eyed monster. Read more

Unpopular Scripture from the Word of God - Part I
What are the very unpopular scriptures from the word of God and why are they unpopular? Read more

Commentary to Philippians 3:12-14: The High Calling of God in Christ
Despite the miracles, signs and wonders the Lord performed through Paul, the apostle says he had not yet reached the high calling of God in Christ Jesus. These are his words in Philippians 3:12-14. What could he have possibly meant? How could he have possibly been a greater missionary? Let us get understanding of the great importance of the message in this commentary to Philippians 3:12-13. Read more

The Biblical Definition Of Real Faith In God
The eleventh chapter of the New Testament book of Hebrews is dedicated in its entirety to all believers in Jesus who are willing to fight the good fight of faith in God. Such a fight can be lost without a clear understanding of just what it means to truly have faith in God. The scripture of Hebrews 11:1 defines faith as, Read more

God: The Righteous Judge
Only God, the Righteous Judge, can judge righteous judgment. The court case of Patricia Stallings, who was wrongfully convicted of first degree murder, is a grim reminder of the danger of man's judgment. She faced spending the rest of her life behind bars when it was believed that she killed her son, Ryan Stalling, by ethylene glycol poisoning. Read more

Honoring God In Everyday Conversation
How can one honor God with simple words in a practical way in everyday conversation? What advantage would such behavior have? Most believers are quite timid to witness Christ to others and will find that the simple honor of him in ordinary speech opens doors to speak of the Savior in a subtle and gentle, but powerful way. Read more

What Does the Christian Bible Say About Sleeze and Promiscuity?
Many Western societies have been plagued with sleeze and promiscuity in all aspects of everyday life. Females of all ages walk down the street half-dressed. Film makers seem to think that it's necessary for all movies to contain vivid scenes of sleeze. Even many who call themselves Christians see nothing wrong with promiscuity. Does God's word really say anything about this topic? Read more
Search / Busque / Recherchez / Ricerca / Suche
, Wikimedia Commons. Multiple crosses image - Wikimedia Commons -