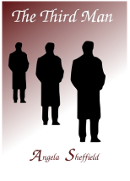 Was There A Curse On Helen's Romantic Life?
The Third Man by Angela Sheffield is based on a true story. Read chapter one now!
---
Should A Christian Practice Yoga Or Pilates? The Shocking Truth
Perhaps you practice yoga for health reasons, or to reduce stress. But, do you really know the diabolical goal of any form or style of yoga, including pilates? Get your answers here
La verdad espeluznante sobre el yoga revelada por la Biblia cristiana
Quizás practiques yoga por motivos de salud o para reducir el estrés. Pero, ¿realmente conoces el objetivo diabólico de cualquier forma o estilo de yoga, incluido el pilates? Obten tus respuestas aquí.
---
View Content By Specific Category
Christian Store Departments

Las experiencias cercanas a la muerte: ¿Qué dice la Biblia cristiana?
¡Véase un extracto de este libro que nos hace abrir los ojos!
---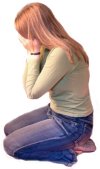 Help me with my unruly teenager!
Contact one of our nationally certified Christian life coaches who specializes in working with at-risk youth. Tell me more!
---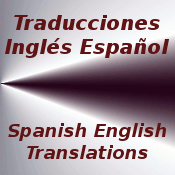 ---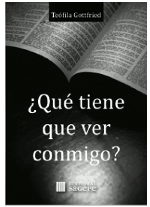 ¿Qué tiene que ver conmigo? por Teófila Gottfried
Lo que leemos en la Biblia tiene que ver con todos los seres humanos, sean cristianos o judíos, ateos o agnósticos, budistas, musulmanes o adherentes a alguna de las filosofías o nuevas religiones que surgen en el mundo. ¿Por qué? Ver mayor información sobre este interesante libro.
---
Entender la dimensión desconocida del mundo real: Revelaciones divinas
La Biblia cristiana de cobertura a cobertura trata sobre todo lo relacionado con la dimensión desconocida, también llamada la quinta dimensión. Más información aquí.
---
Historias paranormales verídicas: ¿Explica la Biblia cristiana la quinta dimensión?
---
---
(ESPAÑOL) Haga clic en "Read More" para leer. (ITALIANO) Clicca su "Read more" per leggere. (FRANÇAIS) Cliquez sur "Read more" pour lire. (PORTUGUÊS) Clique em "Read more" para ler. (DEUTSCHE) Klicken Sie auf "Read more" um zu lesen.
Content In: Dating, Marriage, Family

Single Christians
Single Christians who love the Lord and will not compromise when it comes to obedience to his word tend to have an extremely difficult time finding their soul mate. Read more

Christian Bashful Men Ruled by Fear
Today many bashful men are ruled by fear when it comes to dating. Some of those men are genuine Christians who are trying to find a Christian wife, but they are missing out. And some will continue to miss opportunities as long as they fail to live out the biblical truth given to God's people. That truth is found in 2 Timothy 1:7. Read more

10 Bad Reasons to Stay Single
These are 10 bad reasons to stay single--reasons that christian singles might want to consider. They might just see one or more reasons why they are still single. Read more

Do Mormon Men Make Controlling Husbands? Questioning The Beliefs Of Latter Day Saints
The Susan Powell case has caused some people to say, Read more

Gay Christians, Leviticus 20:13 Does Indeed Say Homosexuality Is an Abomination
Gay Christians claim that the real Hebrew translation of the biblical Scripture of Leviticus 20:13 must be applied in order to see the truth that the Word of God is not calling homosexuality a sin, much less an abomination. But we invite you to learn how, without even studying ancient Hebrew, the King James Bible plainly exposes homosexuality for what it is in the Leviticus passage...an abomination before God. Read more

Effective Christian Singles Ministry
A Christian singles ministry that genuinely helps single Christians rarely exists. Why? And, even when a ministry is formed to reach out to unmarried believers in Jesus, it hardly ever Read more

Marriage Minded Christian Singles Over 40: Implement These Two Things
Do you belong to the group of Christian singles over 40? If so, we hope you will use our totally free Christian dating service as one of your options for searching for your future Christian wife or husband. Read more

Can a Long Distance Relationship Work for Christian Singles?
Many Christian singles who are truly born-again and looking for a Christian wife or husband are turning to Internet dating sites. But, can a long distance relationship really work? Although it certainly can, it seldom does. Learn to avoid long distance relationship communication problems in this guide for success. Read more

African American Women White Men Marriages: From Online Christian Dating?
The number of Black women marrying White men in the Americas and in Europe continues to grow. As a result, much dialogue on some of the problems and challenges these interracial couples face has taken place online in forums and offline in discussion groups. But, do the African American women White Men unions that are Christian, really ever meet through an online Christian dating site? Read more

Single Christians
Single Christians who love the Lord and will not compromise when it comes to obedience to his word tend to have an extremely difficult time finding their soul mate. Read more

Whoso Findeth a Wife Findeth a Good Thing: Misuse of Proverbs 18:22
Does the scripture of Proverbs 18:22 forbid single Christian women from looking for a husband simply because it says: Whoso findeth a wife findeth a good thing? No, it does not. Read more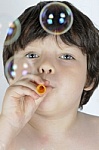 Out of the Mouth of Babes: Can Children Have Faith in God?
Kids who serve God really do exist. But, can children have faith in God? Yes, the world has more young followers of Jesus than you might think. Read more

Christian Interracial Dating Sites: Are They Needed?
There are a number of online dating services catering to various specific groups of people who don't usually blend in on Read more

Obedient Christian Wife: In Bondage Or Freedom?
Few Christian husbands and Christian wives really know what the Bible says about the obedient Christian wife. Read more

Single Christians
Single Christians who love the Lord and will not compromise when it comes to obedience to his word tend to have an extremely difficult time finding their soul mate. Read more

Christian Birth Control in Light of Biblical Scripture
Much has been discussed regarding just what Christian birth control is. May followers of Christ facing such an issue consider all that scripture reveals on this important question. Read more

40 and Never Married No Kids: Mature Christian Singles Dating
Mature Christian Singles who are at least 40 and never married, no kids, sometimes want to meet other singles who are never married and without kids. Explore some of the reasons for this and discover a totally FREE Christian dating service for true born-again single Christians who truly want to find a godly husband or wife. Read more

Mature Christian Singles With a Fear of Never Getting Married
Mature Christian singles, particularly those who have reached their forties and have never been married, are not like their younger counterparts. Many have a fear of never getting married. While encouraging words might be said to them, what practical advice can be offered that, if followed, might almost immediately give them hope? Read more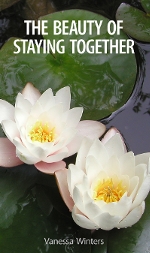 Christian Self-Help for Victims of Domestic Abuse and Violence
Whether you are in search of Christian self-help for victims of domestic abuse and violence, because you are a victim, or because you want to help someone else, please keep reading. You will not only learn the destructive force that low self-esteem in women can be, and in the lives of young battered Christian wives, you'll also explore life-changing lessons that brought it all to an end. Read more

Physical Discipline of Children: What Does the Bible Say?
Many people in the United States nowadays discourage physical discipline of children in the name of ending child abuse. But, is their counsel in agreement with the word of God? A growing number of Christian parents are returning to the counsel of the Lord for the proper raising of their children. What does scripture say? Read more

What Does the Christian Bible Say about Interracial Dating and Marriage?
Some Christian singles who are truly committed to walking in daily obedience to Christ are being encouraged to consider interracial dating as they search for and wait on a Christian spouse. Others are being dissuaded from accepting any advice to be open to interracial dating, which could possibly be the answer to finding the saved mate for which they are seeking. What does the Bible say on the question; and should Black Christian singles be even more open to dating people of other ethnicities? Read more

Physical Discipline of Children: What Does the Bible Say?
Many people in the United States nowadays discourage physical discipline of children in the name of ending child abuse. But, is their counsel in agreement with the word of God? A growing number of Christian parents are returning to the counsel of the Lord for the proper raising of their children. What does scripture say? Read more

King David Had More Than One Wife: A Prime Example of Polygamy in the Bible
It's well known that king David had more than one wife and is one of the most popular examples of polygamy in the Bible. The scripture of Deuteronomy 17:17 says that a king of Israel was not to multiply wives to himself. How is it then that king David was a man after God's heart? Read more

Christian Singles Over 35: Free, No Registration Zoom Chats
Are you a true born-again Christian single over the age of 35? If so, you might want to join other Christian singles in the same age group for a Zoom chat. This is a totally free recurring Zoom meeting. No registration required. Read more

Bible Based Christian Marriage Counseling: Men Who Beat Their Wives
Does the Word of God really have a message for troubled marriages? Is there really any hope for men who beat their wives? What about staying together when there is domestic abuse? All of these and more serious questions arise when tackling the dangerous situation of domestic violence. And the true follower of Jesus believes only in Bible based Christian marriage counseling, so that answers are not sought in the wrong source. Read more
Search / Busque / Recherchez / Ricerca / Suche
, Wikimedia Commons. Multiple crosses image - Wikimedia Commons -