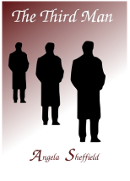 Was There A Curse On Helen's Romantic Life?
The Third Man by Angela Sheffield is based on a true story. Read chapter one now!
---
Should A Christian Practice Yoga Or Pilates? The Shocking Truth
Perhaps you practice yoga for health reasons, or to reduce stress. But, do you really know the diabolical goal of any form or style of yoga, including pilates? Get your answers here
La verdad espeluznante sobre el yoga revelada por la Biblia cristiana
Quizás practiques yoga por motivos de salud o para reducir el estrés. Pero, ¿realmente conoces el objetivo diabólico de cualquier forma o estilo de yoga, incluido el pilates? Obten tus respuestas aquí.
---
View Content By Specific Category
Christian Store Departments

Las experiencias cercanas a la muerte: ¿Qué dice la Biblia cristiana?
¡Véase un extracto de este libro que nos hace abrir los ojos!
---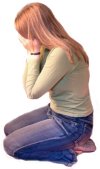 Help me with my unruly teenager!
Contact one of our nationally certified Christian life coaches who specializes in working with at-risk youth. Tell me more!
---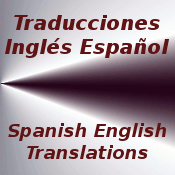 ---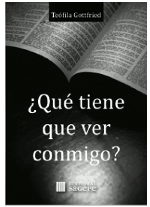 ¿Qué tiene que ver conmigo? por Teófila Gottfried
Lo que leemos en la Biblia tiene que ver con todos los seres humanos, sean cristianos o judíos, ateos o agnósticos, budistas, musulmanes o adherentes a alguna de las filosofías o nuevas religiones que surgen en el mundo. ¿Por qué? Ver mayor información sobre este interesante libro.
---
Entender la dimensión desconocida del mundo real: Revelaciones divinas
La Biblia cristiana de cobertura a cobertura trata sobre todo lo relacionado con la dimensión desconocida, también llamada la quinta dimensión. Más información aquí.
---
Historias paranormales verídicas: ¿Explica la Biblia cristiana la quinta dimensión?
---
---
(ESPAÑOL) Haga clic en "Read More" para leer. (ITALIANO) Clicca su "Read more" per leggere. (FRANÇAIS) Cliquez sur "Read more" pour lire. (PORTUGUÊS) Clique em "Read more" para ler. (DEUTSCHE) Klicken Sie auf "Read more" um zu lesen.
Content In: Biblical End Time Prophecy

The Unholy Trinity According to Biblical Scripture
Does the Christian Bible speak of an unholy trinity? Many believers in Jesus affirm that it does. Why? Learn why these followers of Christ see, in the Word of God, the identification of a trinity that is unholy. Read more

Signs of the End Times in the Parable of the Good Samaritan
Someone lies dying on a public street where there are people, but not one of them behaves like the rescuer in the parable of the good Samaritan. Is this one of the signs of the end times? Read more

Is Isaiah 7:14 Really a Prophecy of the Virgin Birth of Jesus?
The Hebrew word used in Isaiah 7:14 means young woman AND virgin. So, should Christians say that it is a prophecy of the virgin birth of Jesus Christ? Learn why this unique word was used and how the birth of the son of Isaiah figures into the prediction. Read more

Will Only 144,000 People Be Saved?
One might conclude that believing that only 144,000 people will end up being saved is not so contrary to scripture after all. However, ... Read more

Second Coming of Jesus Christ
The second coming of Jesus Christ is one of many Christian questions into which much deception has crept. Read more

True Identity of the AntiChrist
There's one teaching of Jesus that's of such importance that when it's rejected, it reveals the true identity of the antichrist contradicted in any form, the Bible warns that it translates into partaking of the spirit of anti-Christ. What teaching is this and what are God's instructions for identifying an anti-Christian spirit? Read more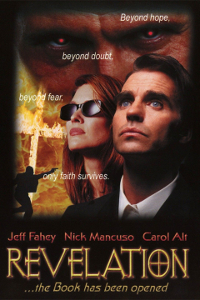 A Christian Review of The Movie Revelation: The Book Has Been Opened
Revelation: The Book Has Been Opened was advertised as a Christian movie based on the Bible, unlike many Hollywood movies dealing with biblical characters and events. But did Jack Van Impe Ministries and John Hagee Ministries remain true to what the Word of God says about the Great Tribulation, the beast and the anti-Christ? Absolutely not. Do not be deceived by religious leaders who purport as genuine teachers of the holy Scriptures on the Great Tribulation for those left behind. For one, they teach a doctrine for which we find no biblical support: The pre-tribulation rapture theory. Read more

Signs of the End Times in the Parable of the Good Samaritan
Someone lies dying on a public street where there are people, but not one of them behaves like the rescuer in the parable of the good Samaritan. Is this one of the signs of the end times? Read more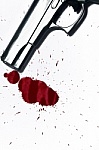 God in Government and the Persecution of Christians
Is God in government? Is he in politics? If so, why do we have the problem of the persecution of Christians? What exactly do the scriptures reveals on these important topics? Read more

Signs of the End Times in the Parable of the Good Samaritan
Someone lies dying on a public street where there are people, but not one of them behaves like the rescuer in the parable of the good Samaritan. Is this one of the signs of the end times? Read more

End of the World According to the Bible
Christians believe in the coming of the end of the world. However, many people of diverse religious beliefs, from atheism to Judaism, refute the idea that we will see the end of the world. Their rebuttals are also based on scripture. Read more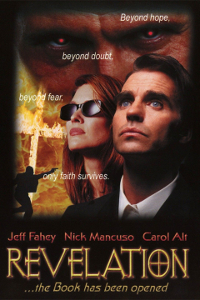 A Christian Review of The Movie Revelation: The Book Has Been Opened
Revelation: The Book Has Been Opened was advertised as a Christian movie based on the Bible, unlike many Hollywood movies dealing with biblical characters and events. But did Jack Van Impe Ministries and John Hagee Ministries remain true to what the Word of God says about the Great Tribulation, the beast and the anti-Christ? Absolutely not. Do not be deceived by religious leaders who purport as genuine teachers of the holy Scriptures on the Great Tribulation for those left behind. For one, they teach a doctrine for which we find no biblical support: The pre-tribulation rapture theory. Read more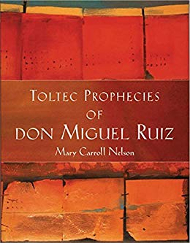 Beware of the Great Awakening in the Toltec Prophecies by Don Miguel Ruiz
Are you being deceived by the Toltec prophecies of Don Miguel Ruiz who speaks of the sixth sun and the great awakening? Although Mr. Ruiz attempts to align Toltec wisdom with the teachings of Jesus Christ and the prophecies of the Holy Bible in the book of Revelation, there is nothing at all Christian about Mr. Ruiz's teachings. Read more

Persecution Of Christians By Christians
There is another group of people who have joined in the persecution of Christians. Ironically, they identify themselves as Christians also. How can this be? Read more

Persecution Of Christians By Christians
There is another group of people who have joined in the persecution of Christians. Ironically, they identify themselves as Christians also. How can this be? Read more

Persecution Of Christians By Christians
There is another group of people who have joined in the persecution of Christians. Ironically, they identify themselves as Christians also. How can this be? Read more

Threat of Cloud Computing and the Mark of the Beast in the Bible
More and more people are warning of the threat of cloud computing. But, what are the supposed dangers of cloud computing? Are all of them related to security and privacy? Some Christians who keep themselves abreast of the advancement of technology and how it might be linked to the warnings of the end times in the Bible are sounding alarms. One warning of particular interest to millions is the mark of the beast in the Bible. Learn why there might be a connection with cloud computing. Read more

Threat of Cloud Computing and the Mark of the Beast in the Bible
More and more people are warning of the threat of cloud computing. But, what are the supposed dangers of cloud computing? Are all of them related to security and privacy? Some Christians who keep themselves abreast of the advancement of technology and how it might be linked to the warnings of the end times in the Bible are sounding alarms. One warning of particular interest to millions is the mark of the beast in the Bible. Learn why there might be a connection with cloud computing. Read more

End of the World predictions
Jesus made end of the world predictions to be fulfilled in his days--but were his prophecies truly fulfilled? Read more

Persecution Of Christians By Christians
There is another group of people who have joined in the persecution of Christians. Ironically, they identify themselves as Christians also. How can this be? Read more

Threat of Cloud Computing and the Mark of the Beast in the Bible
More and more people are warning of the threat of cloud computing. But, what are the supposed dangers of cloud computing? Are all of them related to security and privacy? Some Christians who keep themselves abreast of the advancement of technology and how it might be linked to the warnings of the end times in the Bible are sounding alarms. One warning of particular interest to millions is the mark of the beast in the Bible. Learn why there might be a connection with cloud computing. Read more

Persecution Of Christians By Christians
There is another group of people who have joined in the persecution of Christians. Ironically, they identify themselves as Christians also. How can this be? Read more

True Identity of the AntiChrist
There's one teaching of Jesus that's of such importance that when it's rejected, it reveals the true identity of the antichrist contradicted in any form, the Bible warns that it translates into partaking of the spirit of anti-Christ. What teaching is this and what are God's instructions for identifying an anti-Christian spirit? Read more

Commentary on 2 Thessalonians 2:6
The identity of the one who now letteth until he be taken out of the way has been debated extensively. Who is what withholdeth until that wicked be revealed? This commentary on 2 Thessalonians 2:6-7 answers those questions, not with opinion, but rather with Scripture, which is a commentary to itself. Read more

Mayan and Other End of World Predictions: Why They Cannot Be Trusted
Many people believe that the world, including Christian believers in Jesus, should and must take Mayan end of world predictions very seriously. But, others vehemently disagree. Learn why they reject all end of world predictions that are not made by the Bible. Learn things about Bible prophecy that you probably never knew that you never knew. Read more
Search / Busque / Recherchez / Ricerca / Suche
, Wikimedia Commons. Multiple crosses image - Wikimedia Commons -