Truth really can be stranger than fiction.
First Page - Now launched! All the stories are true, or based on real events. Unlimited reading for $4.99 / month. No downloads. Read on your phone, tablet or computer.
La verdad puede ser más extraña que la ficción.
First Page - ¡Ya está en marcha! Todas las historias son verídicas, o están basadas en hechos reales. Lectura ilimitada por $4.99 / mes. No hay que descargar nada. Lea en su teléfono, tableta u ordenador.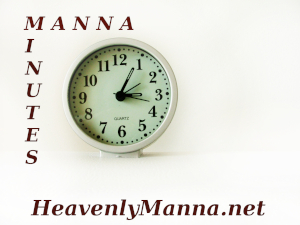 Manna Minutes Podcast: Eye-opening Bible study in less than five minutes! Access all episodes here.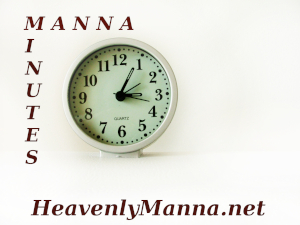 El podcast Manna Minutes: ¡Estudio bíblico que nos hace abrir los ojos en menos de cinco minutos! Acceda a todos los episodios aquí.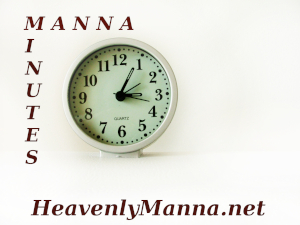 Manna Minutes Podcast Auf Deutsch: Augenöffnendes Bibelstudium in weniger als fünf Minuten! Alle Episoden finden Sie hier.

---
Is The Covid-19 Vaccine Mandate Of God? Or Is It Evil?
Did you know the Word of God (the Christian Bible) speaks directly against what governments are doing with Covid-19 vaccine mandates? Get the facts here
¿Viene de Dios el mandato de vacuna contra el Covid-19? O ¿acaso es malo?
¿Sabía que la Palabra de Dios (la Biblia cristiana) condena de manera directa lo que los gobiernos están haciendo a través de los mandatos de vacuna contra el Covid-19? Obtenga los hechos aquí.
---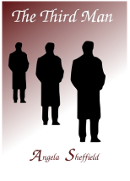 Was There A Curse On Helen's Romantic Life?
The Third Man by Angela Sheffield is based on a true story. Read chapter one now!
---
Should A Christian Practice Yoga Or Pilates? The Shocking Truth
Perhaps you practice yoga for health reasons, or to reduce stress. But, do you really know the diabolical goal of any form or style of yoga, including pilates? Get your answers here
La verdad espeluznante sobre el yoga revelada por la Biblia cristiana
Quizás practiques yoga por motivos de salud o para reducir el estrés. Pero, ¿realmente conoces el objetivo diabólico de cualquier forma o estilo de yoga, incluido el pilates? Obten tus respuestas aquí.
---
Communicating With The Dead: Learn The Shocking Truth
The spirit you think is mom, dad, or some other loved one from beyond the grave is NOT your loved one. But, what about the "proof" that the living can indeed talk to the dead? Let God's Word open your eyes to a deception that is pure evil. Read Spirits Of The Deceased
Comunicarse con los muertos: La impactante verdad
El espíritu que parece ser tu madre, padre o algún otro ser querido tuyo desde el más allá NO es tu ser querido. Pero, ¿qué hay de "la prueba" de que los vivos pueden comunicarse con los muertos? Permite que la Palabra de Dios te abra los ojos para que veas el engaño que es de la maldad pura. Te invitamos a leer ¿Están los muertos entre los vivos?
View Content By Specific Category
---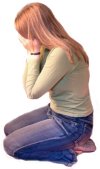 Help me with my unruly teenager!
Contact one of our nationally certified Christian life coaches who specializes in working with at-risk youth. Tell me more!
---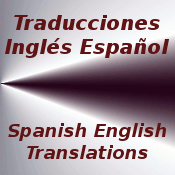 ---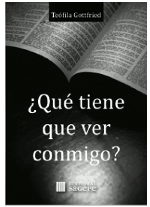 ¿Qué tiene que ver conmigo? por Teófila Gottfried
Lo que leemos en la Biblia tiene que ver con todos los seres humanos, sean cristianos o judíos, ateos o agnósticos, budistas, musulmanes o adherentes a alguna de las filosofías o nuevas religiones que surgen en el mundo. ¿Por qué? Ver mayor información sobre este interesante libro.
---
(ESPAÑOL) Haga clic en "Read More" para leer. (ITALIANO) Clicca su "Read more" per leggere. (FRANÇAIS) Cliquez sur "Read more" pour lire. (PORTUGUÊS) Clique em "Read more" para ler. (DEUTSCHE) Klicken Sie auf "Read more" um zu lesen.
Content In: The Paranormal

The Shocking Truth about Buddhist Meditation
It is not about attaining peace and tranquility, nor about discernment through a higher level of consciousness. Buddhist meditation is a practice of the occult. It has to do with learning how to contact the spiritual world, which is most dangerous. Learn the shocking truth about Buddhist meditation as we search the Scriptures of the Christian Holy Bible, which has the answers to our questions. Read more

Living with Harmless Departed Spirits in Haunted Houses
Ghost hunters and busters might suggest living with harmless departed spirits in haunted houses for people who would prefer not to have to move. Parapsychologists, including those who claim to be Christians, seek to make people believe there are evil spirits, spirits of light, and neutral spirits. But is what they tell us about invisible beings really true? Learn what the Christian Bible actually says on ghost busting and exorcism. You will be amazed! Read more

Meaning of Dreams: The Christian Bible Versus Psychology
Do dreams, sometimes referred to as "night visions" in the Christian Bible, predict the future? Psychology teaches that the meaning of dreams has nothing to do with future events. God's word, however, says otherwise. Real-life experience also says otherwise. Learn exactly what scripture reveals about dreaming and the prediction of future events. Read more

Danger of Role Playing Gaming
Role playing gaming that involves people and beings such as vampires, werewolves, and zombies, are spiritually harmful. Learn how as we explore scripture from the Christian Bible that enlightens us to what is behind fantasy role playing games. Read more

Scared to Go to Sleep at Night: Does the Christian Bible Offer Any Explanation?
Just as there are children who are scared to go to sleep at night, there are adults who are scared of night time too. Why? Many of these people are tormented by spirits in nightmares or while they are still awake. Learn what some of the reasons are for these problems, and what things should be considered in the midst of seeking help. Read more

Ouija Board: Divination, False Prophecy, and Demonic Prophecy?
Is there such thing as divination or demonic prophecy? If so, is the prediction of the future by spirits of divination false prophecy? Get answers to these important questions as the scriptures of the Christian Bible teach us. Read more

Do Guardian Angles Exist According to the Christian Bible?
Do guardian angels exist? The people who answer that question in the affirmative often base their answer on miraculous stories of salvation. However, people who do not believe in guardian angels present equally convincing reasons for answering that question in the negative. Does the Christian Bible shed any light on the subject? Read more

Supernatural Beings: Can Animals See Them? A Real Life Halloween Story
Do animals see supernatural beings? Should Christians ignore paranormal activity in their life? Does the Bible shed light on the supernatural? Explore biblical answers to these questions. Read more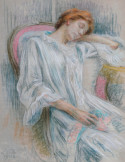 Christian Dream Interpretation
Many people seek how to interpret dreams with help from the astral plane. Unfortunately, they don't consider the wisdom found in the Bible to help them interpret dreams. True Christian dream interpretation does not have involve practice of the occult. Read more

What Does the Bible Say about Clairaudience and Other Psychic Abilities?
Does the Word of God shed any light on clairaudience? Does it answer the questions: Are people born psychic? Are there psychic children? Are psychic abilities a gift from God? The Word of God indeed sheds light on these questions. In fact, it answers them. does. But exactly what does the Bible say about clairaudience? Let us find out. Many people, including Christians are amazed to learn that the Holy Scriptures answer all these very important and puzzling questions. Read more

A Christian View of Halloween
God's word presents a clear Christian view of Halloween and it's not a funny or pretty one. What's really behind Halloween celebrations? Read more

Mystical Experiences: Visions From God?
Concentration on mystical occurrences in one's life instead of sound biblical doctrine caused one man to find himself in harrowing trouble with God. Read more

Snake Handling Church
Is a snake handling church truly a Christian church? What does the Bible say? Read more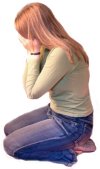 The Truth about Being an Empath: What Does the Holy Bible Say?
It is said that the empathy of empaths involves so much more than just empathizing with someone. They actually absorb shakti or prana, an energy or life force, into their mind, body and spirit. Our source of wisdom, which is the Word of God, reveals the truth about being an empath, a psychic empath; and it even answers the question of whether there is such a thing as being a Christian empath. Get your answers now. Read more

Norse Magic: Why Some Doubt It
Have you heard the amazing claims of the practice of Norse magic? It's said that knowledge of the future, love, protection, health, and so much more can be attained magically. Learn the excellent reasons why many Christians as well as people of other faiths remain skeptical of these claims. Read more

Mystical Experiences: Visions From God?
Concentration on mystical occurrences in one's life instead of sound biblical doctrine caused one man to find himself in harrowing trouble with God. Read more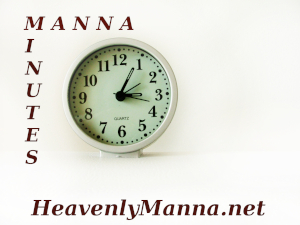 Examining The So-Called Conclusive Proof Of Reincarnation - Manna Minutes Podcasts
Many have heard impacting stories of reincarnation. Unfortunately, there's a truth about reincarnation we never hear, though it appears in the Christian Bible. Let's take a look at the Pollock sisters, considered one of the stories that prove there truly are people who have been reincarnated. Get your answers in these Manna Minutes Podcasts. Read more

Are Repressed Memories of Ritualistic Abuse from the Holy Spirit?
If you believe the Holy Spirit is bringing you repressed memories of ritualistic abuse you suffered at any time in your life, we strongly encourage you to carefully read this Christian article that exposes that teaching and belief for what it is: deception, according to the Holy Bible. Learn basic, but extremely important truths about how the spiritual gifts in 1 Corinthians really work, so you don't make the grave mistake of trying to harness, foster, or develop them. Read more

Christianity and Wicca: Can They Mix?
Can a person practice Christianity and Wicca? Would not the answer to that question depend on whether the doctrine of Christ and the Wicca philosophy are compatible or incompatible? What exactly is Wicca and how does it compare to the scriptures of the Christian Bible? Read more

I Think My House Is Haunted
There is a significant number of people who can honestly say: I think my house is haunted. Do they simply have an active imagination? Are they mentally unstable, or are they dealing with paranormal activity? How does the Bible explain paranormal activity and what does it direct the Christian believer to do? Read more

Is Voodoo a Religion? Two Answers to the Question
There are two correct answers to the question: Is voodoo a religion? One of those answers is based on the dictionary definition of religion while the other is based on the definition of religion according to scripture of the Christian Bible. Gain a basic understanding of voodoo as a religion and learn how to make a brief, but significant comparison to the Christian religion. Read more

God's Word on Ghost Hunting and Real Exorcism
Should Christians who are experiencing paranormal Phenomena resort to ghost hunting and real exorcism? Read more

Extraterrestrial Life: What Does the Bible Say?
Does the word of God say anything about extraterrestrial life? Yes, it does. In fact, it actually gives us wisdom regarding the true definition of alien life. Discover the amazing truths contained in the scriptures. Read more

Do Spirits of Light Really Exist?
If spirits of light exist, what do they do? Can they be summoned to bring peace, joy, harmony, and love? Are they the angels of God? Are they the departed spirits of the saints of God? How does the Christian Bible answer these thought-provoking questions? Read more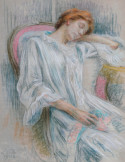 Christian Dream Interpretation
Many people seek how to interpret dreams with help from the astral plane. Unfortunately, they don't consider the wisdom found in the Bible to help them interpret dreams. True Christian dream interpretation does not have involve practice of the occult. Read more
Search / Busque / Recherchez / Ricerca / Suche
, Wikimedia Commons. Multiple crosses image - Wikimedia Commons -